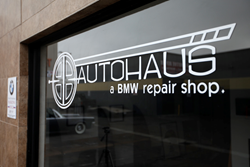 "The only way to efficiently diagnose and repair these cars is to know how they were designed to work." - Bullock
San Diego (PRWEB) June 06, 2015
In most of today's industries, technology continues to grow at an exponential rate and the automotive field is no exception. This growth goes far beyond the technology that we can see, like Bluetooth connectivity and USB drives. What is easy to miss is how these advancements change the efficiency of the vehicles' performance in regards to the drivetrain. Today's cars are all filled with unseen sensors and control units, especially when it comes to high-end performance cars like BMWs. In order to keep up with the advancements, repair facilities must continue to improve their software capabilities as well as their knowledge of the vehicle's design. So how do independent BMW repair facilities keep up with the ever-changing landscape of vehicles?
At B and B Autohaus, a premier BMW repair shop in San Diego California, co-owners Michael Boshart and Philip Bullock decided to hire some expert help. Knowing that their experience would eventually be tested as the newer cars came off warranty, they knew they were going to need someone from the dealer. "Efficiency and accuracy is the key," says Bullock when referring to diagnostics and repairs. "The only way to efficiently diagnose and repair these cars is to know how they were designed to work." Having worked as a Master Technician at the dealership as well as a shop foreman, Bullock spent countless hours in school learning the new technology as it came out. "When you leave the dealer, you don't have the access to these classes, so hiring a tech from the dealer is optimal."
Daniel Pena, a BMW technician who originally worked under Bullock at Sterling BMW in Newport Beach, CA was the ideal candidate. Ever since Boshart and Bullock opened B and B Autohaus, they have been courting Pena. Having an extensive knowledge of BMW factory repairs and an understanding of the high standards the dealer required, Pena fit the bill perfectly. "It's a family here and we needed someone with the knowledge that would also fit in," says Boshart. Pena accepted the offer to join B and B Authaus and started on June 1.
With an impressive 5-star rating on over 100 Yelp reviews, finding the right new hires that fit in with the team is important. A review of some of the longer Yelp narratives reveal just how much B and B cares about its customers. "It's personal," says Boshart. "Our customers have a relationship with their cars and it is important for us to have a relationship with them. When their car breaks down, it can be a bit frustrating and emotional, so it's not only our job to fix the car for them, but also to talk them through it. They need to be able to trust us."
With a knowledgeable staff who takes pride in its work, B and B Autohaus is your dealership alternative. If you are in the San Diego area and find yourself in need of service or repairs for your BMW, take the time to give them a call at (858) 560-0042 or stop by their shop at 7905 Balboa Avenue San Diego, CA 92111. They'll be glad to talk to you about how they can offer personal service excellence for your vehicle.