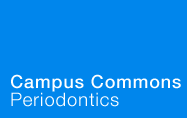 Rancho Cordova, CA (PRWEB) June 04, 2015
Drs. Jonathan Szymanowski and Thaddeus Szymanowski now invite patients who need dental implants in Rancho Cordova, CA, to visit their Sacramento practice for implants. Dental implants are a healthy and aesthetically convincing type of tooth restoration that provides a stable, long-term solution for lost teeth. Implants can reduce many potentially harmful effects of tooth loss, while giving patients an attractive and highly functional tooth replacement.
Many adults in America have lost teeth due to factors such as gum disease, decay or trauma. According to the American College of Prosthodontists, about 178 million Americans have lost at least one tooth. These individuals are often at risk for various health problems. Tooth loss can limit eating ability and promote malnutrition. It may also cause the jawbone to deteriorate, since this bone depends on stimulation from the teeth that are anchored within. Unfortunately, common tooth restoration techniques, including dentures, may not address these issues. Some restorations, such as crowns, may increase the risk of other complications, such as damage to neighboring teeth. Drs. Szymanowski and Szymanowski often recommend dental implants because they support a healthy diet and cease bone density loss, without damaging other surrounding teeth.
Patients who need dental implants in Rancho Cordova, CA, may be able to acquire them after just a few appointments with Drs. Szymanowski and Szymanowski. During an initial appointment, the doctors evaluate whether a patient is a strong candidate for implants. During this assessment, the doctors plan the treatment process. During the next appointment, the doctors anchor a titanium stud in the jawbone in place of the missing tooth. This implant is allowed to heal and fuse with the bone for up to three months. Then, the doctors attach an abutment and a crown, which is virtually indistinguishable from a natural tooth. Once this procedure is complete, patients enjoy the use of a tooth that supports natural speech and a full diet without the concerns of slipping or unnatural clicking sounds that often come with dental prosthetics.
Drs. Szymanowski and Szymanowski often recommend that patients consider their tooth restoration options sooner rather than later. Health issues that develop progressively over time, such as infections or deteriorating bone loss, can cause a lower success rate for the implant procedure. Patients may be better candidates to receive dental implants near Rancho Cordova, CA, if they seek treatment shortly after losing their teeth. Patients who are interested in implants are invited to call the doctors today to schedule a consultation.
About the Doctors
Dr. Jonathan Szymanowski and Dr. Thaddeus Szymanowski are leading periodontists offering personalized dental care for patients in Sacramento, CA. Dr. Jonathan Szymanowski received his doctoral and post-doctoral degrees from the Harvard School of Dental Medicine. He is a Diplomate of the American Board of Periodontology and a Delegate to the CDA House of Delegates. He has been with the practice since 2001. Dr. Thaddeus Szymanowski has been practicing periodontal medicine in Sacramento for more than 35 years. He received his Doctor of Dental Surgery from the University of Pennsylvania, School of Dental Medicine and completed his periodontology residency at Boston University, School of Graduate Dentistry. To learn more about the doctors and the dental services they provide please visit their website at http://www.sacperio.com or call (916) 999-1305.