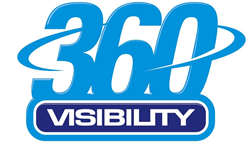 Toronto, ON (PRWEB) June 05, 2015
Microsoft will deliver commercial cloud services from Toronto and Quebec City by way of facilities that house the hardware that powers the Microsoft cloud and its capabilities. General availability of Azure, Microsoft's hyperscale, enterprise-grade and hybrid public cloud offering, is anticipated in early 2016; Office 365 and Dynamics CRM Online will be unveiled later that year.
With these new data centers, Microsoft secures its position as the most complete cloud provider in the Canadian market.
360 Visibility is thrilled to be a Gold Certified Partner in this exciting new enterprise, and to make this new generation of hosting available for businesses, partners and public-sector organizations — clients and prospects alike — in order that they might transform their operations, better manage their variable workloads, and deliver new digital services and experiences to their customers and employees.
"This development has massive potential to unlock new opportunities for Canadian companies," says 360 Visibility's executive vice-president. Marco D'Ercole.
To learn more, visit http://www.360visibility.com/solutions/cloud-solutions/
About 360 Visibility
360 Visibility is a business solutions company that's dedicated to enabling enterprise participants make swift, well-informed and lucrative business decisions. The Toronto-based organization provides clients with enterprise software, access to cloud technology, and IT infrastructure services aimed at facilitating a course of effective, profitable, pitfall-free corporate management. Its software repertoire features Microsoft Dynamics NAV, Microsoft Dynamics GP, Microsoft Dynamics CRM, Microsoft Office 365 and Windows Azure. 360 has also developed proprietary property management software, 360 Property Manager, that's powered by Microsoft Dynamics NAV.
For corporate inquires, contact:
Julissa Fonseca
Phone: 905.907-3614
Fax: 905.907.3601
jfonseca(at)360visibility(dot)com
http://www.360visibility.com