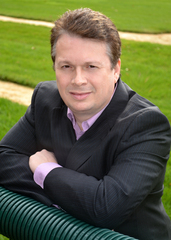 Frank Mackay signs distribution deal with AMG networks
Ronkonkoma, NY (PRWEB) June 08, 2015
GVP Media Group, Inc. has reached a television syndication deal for its popular TV talk show, "Turning Point with Frank MacKay." The show will begin airing new episodes on AMG-TV, which is broadcast in 80 different markets across the United States, and 60 million homes nationwide. The show's producer, Harry Oates, announced today that it will begin filming new episodes June 12th at GVP Media Studios in Ronkonkoma.
Turning Point with Frank MacKay is lively talk show featuring guests from many genres, from sports, comedians, actors and authors, to all aspects of the entertainment business. AMG-TV features family oriented program such as OK! TV, Dog the Bounty Hunter, Forensic Files, Designing Spaces and Animal Rescue.
"Turning Point with Frank MacKay will be a perfect fit for AMG-TV fans, and Frank and I look forward to bringing his unique celebrity interviews to more viewers across the country," said Oates. A sampler of the show may be found at Frankmackaymedia.com.
Frank MacKay is the author of three books, including What About the Rest of Us and The Love of the Game, which were published in 2014 by Boulevard Books of Staten Island. He is also the host of the radio show Breaking It Down, which airs daily on LI News Radio and The Talk of the Palm Beaches, as well as other in markets across the country.