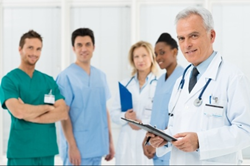 Addicts aren't chasing the high because they want to- it's because the drug becomes hardwired into their systems in such a manner in which they cannot function without it.
Nashville, TN (PRWEB) June 05, 2015
Untreated drug and alcohol addiction affects more than just the addicts suffering with addiction. Addiction mounts exorbitant costs for taxpayers by increasing criminal justice fees, medical care, and acute productivity deficits in the workplace. According to My Fox Memphis on May 12th, taxpayers collectively shelled out more than $54 billion in associated costs relating to untreated drug and alcohol use disorders. Tennessee ranks eighth in the nation for fatal overdose deaths. As a disorder affecting the brain, memory retention, cognitive reasoning, and abnegating inhibitive behavior, addiction paints with a wide brush, coating both the wealthy and the poor. Drug Rehab Nashville is a drug and alcohol rehabilitation center in Nashville dedicated to helping its clients recover from drug and alcohol substance use disorders without the danger of relapsing or overdoing.
The drug treatment facility in Nashville urges people suffering with addiction to get the help they need before incurring a deadly overdose. Addiction typically stems from a genetic predisposition for abuse and revolves around environments conducive to drug use. Drug Rehab Nashville helps patients recover from the throes of addiction by teaching clients how their unique circumstances developed addiction, and teaching clients actionable means of confronting long standing habits of addiction. Those who are unfamiliar with the throes of addiction often ascribe addiction as a willful choice- but this it not the case. Addiction is a physical and mental disease incurring measurable consequences without treatment.
My Fox Memphis quotes a 21 year old patient in recovery, who was subjected to illicit drugs by his mother at 11, "Today marks 22 days of sobriety; that's the longest I've been sober in 10 years. [My mom] said I got a surprise for you my birthday boy; she wasn't going to see me on my birthday, so she laid out 5 lines of cocaine and snorted with me."
Drug Rehab Nashville asserts people in any stage of abusing addictive substances, whether initially or stemming from chronic addiction, is in critical need of treatment. An associate comments, "Although addiction is often ascribed as a choice- that's not true. While those beginning to experiment with addictive substances choose to- and we use 'choose' loosely- to accommodate for situations like Cooper's who are so much more common than we realize around America- once the disease of addiction sets in it literally influences our decision making abilities, and we become governed by the thing we have established a physical need for. Addicts aren't chasing the high because they want to- it's because the drug becomes hardwired into their systems in such a manner in which they cannot function without it.
"Treating substance abuse in its induction stages are critical to eradicating any chances of creating a physical and mental dependence to addictive substances."
Drug Rehab Nashville is a drug treatment facility in Nashville. The facility provides patients with 24 hour medical treatment, private rooms, holistic healing, and medically assisted drug treatment. Patients are encouraged to begin drug counseling as early as drug detox in Nashville, to establish a solid foundation on which subsequent treatment programs are built upon.
For more information about Drug Rehab Nashville visit http://drugrehabnashville.org/ or call (615)348-5866.