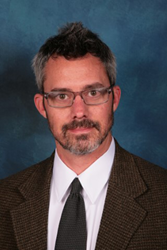 Aurora, Colo. (PRWEB) June 05, 2015
Ron Dunlap PhD, chief operations operator and chief information officer of Graebel Companies, Inc. has promoted Luke Humphreys to lead the international relocation and mobility company's forwarding operations in the Americas' region.
Humphreys, a 23-year U.S. domestic and international forwarding services industry veteran, began his career at Graebel Relocation as a U.S. domestic customer service coordinator in 1992. Multiple advancements within the Graebel organization have included business development representative, regional operations manager, general manager, and most recently, senior director in global operations. His career path led to relocations across the U.S. and has included management positions in Oklahoma, Texas, Iowa, and Wisconsin. Since 2009, Humphreys has called the Graebel world headquarters in Denver, Colorado, home.
Dunlap stated, "Through Humphreys' extensive experience, he has demonstrated the skills necessary to lead our international forwarding operations in the Americas' region. This promotion comes as the Graebel Relocation strategic vision is focused on becoming the global relocation and mobility supplier of choice, and employer of choice in our industry. I am confident that Luke Humphreys will lead our team to a successful 2015 and beyond!"
About Graebel Companies, Inc.
Founded in 1950, Graebel Companies is a privately-held global organization that offers the full suite of employee and commercial office relocation, mobility management, workplace and consultative services for the Global 100, Fortune 500 and emerging companies. On-the-ground services are managed in 165 countries on six continents. The world headquarters is located in Aurora, Colorado USA with in-region centers throughout the Americas, APAC and EMEA regions. Known for its industry-first innovations, Graebel holds numerous quality and security credentials, and has earned accolades from clients and from within its industry for its best-in-practice quality and market intelligence research and corporate social responsibility initiatives across the globe. To learn more visit: http://www.graebel.com
# # #