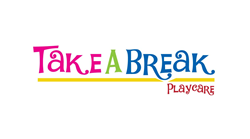 Chicago, Ill. (PRWEB) June 10, 2015
As a mother of two, Christine DeLoach understands the frustrations parents face in finding suitable child care, especially during irregular hours. In trying to solve the problem for herself, she inadvertently created a new business concept that would allow parents to drop off children for supervised play sessions during unconventional hours. That concept became reality when she celebrated the grand opening of Take A Break Playcare.
"When parents have non-traditional work schedules, need to run errands, want an evening out … have their child care plans fall through or just want to take a break from the kids, child care options can be an issue, so Take A Break Playcare was born," DeLoach explained. "[We] solve the problem by offering drop-off supervised play classes every day at times that should be convenient for families."
Take A Break Playcare, serving children 3 months – 13 years, is open until 9 p.m. Monday – Thursday, and until midnight on Fridays and Saturdays. The facility also offers hours on Sunday afternoons. In addition to an infant nursery and a separate playroom for toddlers, the business also features arts and crafts, an air hockey table, access to tablets and video games, a sports lounge and a movie-viewing area. Children are supervised at all times by staff/teachers who have passed a background check and are trained in CPR and infant and child first-aid.
When searching for ways to finance her business start-up, DeLoach discovered small business financing firm Guidant Financial through an online search. With Guidant's help, she used her retirement funds to invest in her new venture without incurring tax penalties — an arrangement formally known as a Rollover as Business Start-up. "I was walked through step-by-step what was expected of me and what Guidant would provide," DeLoach said.
Take A Break Playcare, located at 2855 N. Lincoln Ave. in Chicago, is now open and accepting new clientele. To learn more about pricing, packages and amenities, call 773-661-9944, email info(at)takeabreakplaycare(dot)com or visit takeabreakplaycare.com.
###
About Take A Break Playcare
Take A Break Playcare is a new, on-demand babysitting play and entertainment service for children ages 3 months — 13 years. Offering a variety of play stations, including separate infant/toddler playrooms, a tech lounge, sports court, reading room and movie-viewing area, Take A Break offers an alternative to daycare in which on-the-go parents can drop children off for supervised play time, even during non-traditional hours. To learn more, visit takeabreakplaycare.com.
About Guidant Financial
Guidant Financial helps people create the life they want through innovative small business financing. They are the premier provider of rollovers for business start-ups (ROBS). Guidant's services allow people from all walks of life the freedom to purchase small businesses and franchises using their retirement funds without taking a taxable distribution or getting a loan, in addition to offering traditional funding options such as SBA loans and unsecured credit. Visit Guidant on the Web at guidantfinancial.com.