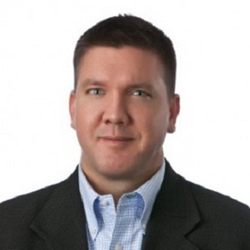 SharePointFest brings together speakers from the community, product and service companies, and customers to give attendees a 360-degree view on SharePoint and Office 365 technologies.
Seattle, Washington (PRWEB) June 05, 2015
Christian Buckley will facilitate a full day workshop at SharePoint Fest Seattle on August 18th, 2015, as well as conduct two technical training sessions on the 19th and 20th. Both the workshops and sessions are to be held at the Washington State Convention Center in downtown Seattle.
SharePoint Fest is a two-day training conference (plus an optional day of workshops) that will have over 70 sessions spread across multiple tracks that brings together SharePoint enthusiasts and practitioners with many of the leading SharePoint experts and solution providers in the country.
Christian Buckley's half day workshop:
8:30 am Tuesday - Yammer Administration and Power User Workshop
Christian's technical sessions:
9:55 am Wednesday - Good, Better, Best: Strategies for Social Adoption in SharePoint
3:50 pm Thursday - Out-of-the-box Analytics and Auditing, SP2013 On-Prem and Online
About Christian Buckley
Christian is an Office365 MVP, internationally recognized author and speaker, and a Top 25 SharePoint Influencer. He is Managing Director at GTconsult, a consulting and managed services provider with offices in the US and South Africa, and runs the Bellevue, Washington office. Prior to GTconsult, he was Chief Evangelist for two of the biggest names in SharePoint, Axceler and Metalogix, and was instrumental in the acquisitions of echoTechnology (2010) and Axceler (2013). He was part of the Microsoft team that launched SharePoint Online (now part of Office365), and worked with some of the world's largest technology companies to build and deploy social, collaboration, and supply chain solutions. Co-author of 2 SharePoint books and 3 books on software configuration management, Christian is co-founder of IAMCP Seattle, sits on the board of the Puget Sound SharePoint User Group (PSSPUG), and can be found online at http://www.buckleyplanet.com and @buckleyplanet.