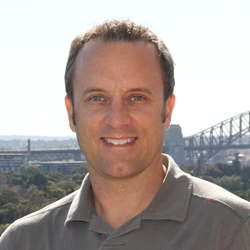 The event is, quite simply, fantastic, with a diverse group of experienced and thoughtful attendees and an awesome lineup of speakers from both "right next door" at Microsoft as well as independent experts.
Seattle, Washington (PRWEB) June 08, 2015
Dan Holme will facilitate a full day workshop at SharePoint Fest Seattle on August 18th, 2015, as well as conduct two technical training sessions on the 19th and 20th. Both the workshops and sessions are to be held at the Washington State Convention Center in downtown Seattle.
SharePoint Fest is a two-day training conference (plus an optional day of workshops) that will have over 70 sessions spread across multiple tracks that brings together SharePoint enthusiasts and practitioners with many of the leading SharePoint experts and solution providers in the country.
Dan Holme's full day workshop:
8:30 am Tuesday - Dan Holme's Master Class: SharePoint & Office 365 Service Delivery & Governance
Dan's technical sessions:
1:30 pm Wednesday - SharePoint in Action: What we do at the NBC Olympics
2:00 pm Thursday - Perfect SharePoint: A Recipe for Success
About Dan Holme
With a career spanning more than 20 years, Dan Holme—a cofounder of IT Unity—has reached hundreds of thousands of IT professionals, executives, and users at almost every Fortune 100 enterprise, and more than half of the Fortune 500 and Global 1000. Dan's expertise and impact have earned him a reputation as one of the world's most respected consultants, authors, and experts on Microsoft technologies.
A native of Colorado, resident of Maui, and graduate of Yale, Dan has been recognized as an MVP for nine years across three technologies, and named one of the top ten partner MVPs in the world. He has authored hundreds of articles for SharePointProMag.com and numerous best-selling books for Microsoft Press.
Dan also serves as the Microsoft Technologies Consultant for NBC Olympics during the broadcast of the 2016 Olympics in Rio, a role he has played in Sochi, London, Vancouver, Beijing and Torino.