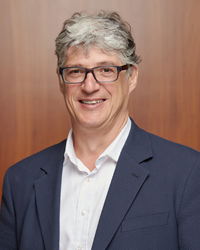 David Strasser's deep knowledge of the retail industry will complement SWaN & Legend's desire to invest in companies that inspire consumer passion for their brands.
Leesburg, VA (PRWEB) June 08, 2015
SWaN & Legend Venture Partners LLC, a multi-stage venture capital firm based in the D.C. area, today announced the addition of David Strasser, a noted analyst and expert in the retail, consumer, restaurant, hotel and emerging-growth industries, to SWaN & Legend (SWaN) as its fifth managing director. Fredrick D. Schaufeld, SWaN co-founder and managing director, announced the addition to the firm and welcomed Strasser.
"We are thrilled to welcome David to our team," said Schaufeld. "I have known him for more than 15 years and have a great deal of respect for his vision of the world, his expertise in the industries he covers, his passion for investing and his deep knowledge of all sides of investment finance."
"SWaN & Legend will benefit greatly from the addition of someone of David's caliber as we continue to invest in companies that inspire consumer passion for their brands," Schaufeld continued.
Strasser has worked as a Wall Street Sell-side and Buy-side analyst since 1996 and has analyzed the retail and consumer industry for almost 20 years, providing insights into strategy and growth of key retailers that include large and small companies. Over the years, Strasser has become a go-to source for information on large U.S. retailers, including Walmart, Home Depot and Best Buy, among others.
"As I was researching the potential of investing in SWaN & Legend Fund 3, LP, I got to know the managing directors and their philosophy behind the company much better," said Strasser. "Their method of choosing transformative companies and their hands-on approach to providing them with guidance, support and resources was inspiring to me.
"I knew then that SWaN would be a great place for me to not only share my expertise but to learn from everyone here," he continued. "I am excited to join their team."
Strasser joins SWaN from Janney Montgomery Scott LLC, where he was a managing director in Equity Research for the Retail Sector. Before Janney, he was a managing director at Banc of America Securities, covering retail stocks (Hardline/Broadline Retailing). Strasser was a co-founding partner of Moda Partners, a Retail/Consumer sector hedge fund. He also built and led the consumer team at hedge fund Andor Capital, one of the largest long/short equity hedge funds at the time, and was a senior research analyst at Citigroup, where he covered the Hardline Retail sector. In 2000, Strasser was named a runner-up on the "Institutional Investor All-America Research Team."
He earned his Bachelor of Science degree from the Cornell School of Hotel Administration and his MBA from the Fuqua School of Business at Duke University.
About SWaN & Legend Venture Partners
Founded in 2012, SWaN & Legend Venture Partners invests in companies that are building engaging brands worthy of consumers' passions in the fields of retail products and services; technology-enabled commerce and education; food and hospitality; and sports and entertainment. Managing Directors Fredrick D. Schaufeld, Anthony Nader, David Bosserman, Todd Klein and David Strasser work closely with staff and Limited Partners to invest in innovative early and growth-stage organizations headed by top-flight teams. They seek to be active and influential in the companies in which they invest, providing guidance, support, resources and confidence to the teams. The partners actively offer their experience, energy and deep network of friends and partners to help portfolio companies continue to build high-growth businesses. Collectively, the partners have raised more than $5 billion of institutional financing and participated in more than 150 private investments.