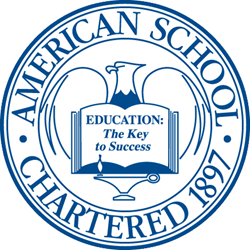 Lansing, IL (PRWEB) June 16, 2015
American School is California dreamin' as it prepares to exhibit at the California Homeschool Convention at the Ontario Convention Center. Guests are encouraged to visit American School in booth 700 on June 18 from 6-9 p..m.; June 19 from 9:30 a.m.-8:30 p.m.; and June 20 from 9:30 a.m.-5:30 p.m. to receive more information about online and paper-based high school courses and diploma programs.
"It's always nice to go to the California Homeschool Convention and not only for the outstanding weather," American School President Gary R. Masterton said. "It's a big, well-run convention that attracts homeschooling families from all over the state as well as the entire Pacific Coast. This year we're excited to be in one of the first booths attendees will see as they enter the exhibit hall."
American School is also excited about its new online diploma program, which was launched earlier this year. The program consists of 18 units of credit, including electives, and costs $900 per year, or $3600 total. Popular electives for the online diploma program include online world language courses powered by Rosetta Stone. Those courses and any others in American School's diverse curriculum may be taken on an individual basis to enrich an existing homeschool program as well.
For those who prefer to learn the old-fashioned way, American School continues to offer its traditional paper-based diploma program, also consisting of 18 units of credit with room for electives. The cost of a full paper-based diploma program is $2100 and is reflective of American School's status as a non-profit institution.
American School is accredited by MSA-CESS, NCPSA and Ai and has received recognition from its home state of Illinois as a non-public high school. Visit http://www.americanschool.org or call 866-260-7221 to learn more.