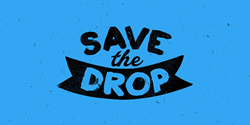 Los Angeles, CA (PRWEB) June 05, 2015
Omelet (omeletla.com), Los Angeles Mayor Eric Garcetti, and the Mayor's Fund for Los Angeles announced today the expansion of "Save The Drop," a citywide campaign created to change Angelenos' behavior around water as LA enters its fourth year of historic drought. Launched on April 9 with digital, print, social, and out of home extensions, the campaign now moves to TV, cinema, and radio with PSAs narrated by Academy Award-nominee Steve Carell and Critics' Choice Television Award-nominee Jaime Camil, and scored by Grammy Award-winning artist Moby.
"Angelenos are rallying together to conserve our water and 'Save the Drop,'" said Mayor Garcetti. "We're incredibly humbled that Steve, Jaime, and Moby have stepped up to spread the word and help give water a voice in Los Angeles. Please join us in this important effort."
Angelenos can find out more and pledge to conserve water at http://www.lamayor.org/my-pledge and cadagotitacuentala.org.
The PSAs continue the campaign's personification of water as The Drop, a lovable, relatable character and loyal friend to all Angelenos. Since The Drop can't speak for itself, the narrators Carell and Camil have stepped in to advocate for water – and against waste. The TV spots will air in 30 and 60-second lengths and thanks to Camil, will also be in Spanish.
"I am proud to help make sure our Spanish-speaking Angelenos have the information and tools to respond to this historic drought," said actor Jaime Camil. "Our city cannot waste another drop of opportunity, but by working together we can achieve the Mayor's water conservation goals."
"Water is a precious resource that we have to respect," said musician Moby. "I actually converted my entire yard to California-friendly landscaping and realized that it's not that hard to be water-conscious. So if my music can lend support, I'm glad to do so."
This campaign also marks the first time LA has pooled citywide media resources in support of one singular campaign, ensuring that every Angeleno is informed and equipped with the tools needed to conserve water in their daily lives.
We Are Royale animated the TV and cinema PSAs, which will start airing on Time Warner Cable during the Dodgers game Friday, June 5th and continue throughout the month; the spots will also air in cinema throughout the summer. Lime Studios provided recording and sound mixing.
"We don't believe that anyone in Los Angeles is wasting water intentionally or maliciously. Sometimes people simply don't realize how much water it takes to perform certain chores or routines. Our goal is to educate our neighbors, to offer real, meaningful reminders of how simple it can be to protect our most precious resource," said Omelet Associate Creative Directors Alex Delyle and Danielle Hull.
About Omelet:
Omelet is a creative company that solves complex marketing problems for progressive partners, including AT&T, HBO, Microsoft, and Walmart. The company also has divisions – including Omelet Studio, Omelet To Go, and Omelet Brands – to create original brand programming, live interactive experiences, and original owned intellectual property.
http://www.omeletla.com
About the Mayor's Fund for Los Angeles:
The Mayor's Fund for Los Angeles is a non-profit, non-partisan organization dedicated to improving life for all Angelenos. Bringing together the public and private sectors, the Fund supports civic programs that create transformative change focused on economic prosperity, government efficiency, community resilience, and quality of life. Uniquely positioned at the crossroads of local government, business, philanthropy, and non-profits, the Fund enables partnerships to tackle some of Los Angeles' most complex challenges. The Fund is supported by private donations and is overseen by an independent Board of Directors. More information is at http://www.mayorsfundla.org.
About We Are Royale:
We are a design company helping brands connect with consumers. We believe that design transcends medium and technology to invent creative solutions using both. Our collective of directors, designers, animators, developers, editors, and producers are all led by the single vision of creating engaging experiences that influence the behavior of our audience, and make them smile in the process.
http://www.weareroyale.com
Contact:
Devin Desjarlais
Omelet PR Manager
devin[dot]desjarlais[at]omeletla[dot]com
424-672-8606