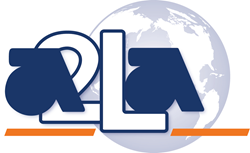 Frederick, MD (PRWEB) June 05, 2015
The US Department of Energy (DOE) has released an update in the Code of Federal Regulations (CFR) which expands the recognition of laboratories testing General Purpose Florescent Lamps. One of the published changes to 10 CFR Part 430.25 came about as a result of an A2LA-submitted comment, and the Federal Register now calls for all laboratories testing these Lamps to be accredited by an Accreditation Body that is a signatory to the International Laboratory Accreditation Cooperation (ILAC) Mutual Recognition Arrangement (MRA). As a full signatory member of the ILAC-MRA, A2LA is happy to announce that it will immediately begin accepting applications and scope expansion requests for laboratories wishing to test these products for the DOE.
This recognition expands A2LA's current accreditation offerings for laboratories testing lighting products, including our current recognitions for the EPA ENERGY STAR program, the DOE's Lighting Facts program, and the Design Lights Consortium (DLC) program, in addition to a long history of accrediting laboratories testing lighting products for the automotive and aviation industries.
About A2LA
A2LA is a non-profit, non-governmental, third-party accreditation body, offering internationally-recognized accreditation services and training to testing and calibration laboratories, inspection bodies, proficiency testing providers, reference material producers and product certifiers.