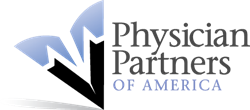 "...The idea is to create a collegial atmosphere, free from the commercial or political agendas of any organization and share ideas, thoughts and create alliances..."ble
Grapevine, TX (PRWEB) June 08, 2015
The DFW Pain Management Society held their FIRST meeting on Thursday, May 28, 2015 at the Hilton DFW Lakes Executive Conference Center in Grapevine, TX. The meeting was led by Chief Medical Officer, Dr. Abraham Rivera, MD, a highly successful Pain Management Specialist out of Florida. Attendees included: Pain Management Specialists, Orthopedic Surgeons, Neurosurgeons, Primary Care Physicians and Rheumatologists. As the society continues to expand, they look forward to the attendance and collaboration of all medical specialties. Colleagues had the unique opportunity to listen to a nationally recognized, prominent figure in Pain Management, Dr. David Caraway, MD, discuss new and exciting changes in the field of neuromodulation. This vanguard, minimally invasive procedure is helping interventionists and surgeons alike, provide their patients quality of life with fewer procedural risks.
The DFW Pain Management Society will not only continue to meet regularly but commits to providing physicians with uniquely exclusive opportunities to further their medical education and experiences.
For more information, please visit: http://www.PhysicianPartnersofAmerica.com
About Physician Partners of America:
Physician Partners of America (PPOA) is a multi-faceted healthcare group that focuses on building strategic alliances and partnerships with private-practice physicians. Our goal is to provide an alternative to the traditional private-practice model that is beneficial to both the doctor and patient. By providing a bridge between medicine and business, PPOA allows its partners to remain focused on delivering superior healthcare and building stronger doctor-patient relationships, not the economic pressures associated with a rapidly changing, sometimes hostile, healthcare environment. Current PPOA affiliates include: Texas Pain Relief Group, Urgent Care of Texas and Frisco, Park and Precinct Ambulatory Surgery Centers. For additional information about Physician Partners of America, please visit http://www.PhysicianPartnersofAmerical.com.