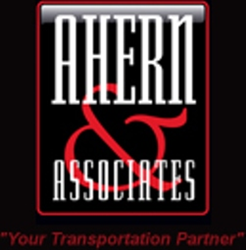 If you look at the statistics, trucking is the safest industry in the country, it's the most highly regulated industry in the country.
Phoenix, AZ (PRWEB) June 11, 2015
Andy Ahern, founder and CEO of Ahern & Associates, Ltd., the nation's premier transportation consulting company, partnered up with CFF Nation to start a new video series titled "Finish Line with Andy Ahern." The first episode, titled "Andy Ahern is Sticking Up For The Trucking Industry," was launched the first week of June. Additional episodes will be rolling out on a regular basis and will cover a variety of topics, ranging from how to strategize for growth to successor planning to technology in the trucking industry and everything in between.
In the first episode, Andy Ahern lays out a roadmap for the series and dives into some of the problems that the trucking industry faces on a daily basis. Many of those problems come from misleading information given to the public or "bad apples" poorly representing the trucking and transportation industry. Ahern explains: "If you look at the statistics, trucking is the safest industry in the country, it's the most highly regulated industry in the country. It moves sixty to seventy percent of all your products in the United States, and it is as American apple pie as you can get."
He goes on to explain that most trucking companies fall into the 1-99 truck range and that these small business – just like any other – are the livelihood of fellow Americans. Increases in government regulation paired with misconstrued information not only hurt the industry as a whole, Ahern believes, but small business owners as well. For example, "eighty seven to eighty eight percent of the trucking accidents are caused by the general public; yet, we're perceived as the bad guys. We're perceived as people that are not highly regulated. We're perceived as people that go down the road and we're uneducated and we don't know what we're doing," he said.
Contrary to common public belief, Ahern explains that the industry is highly regulated and managed. Truck drivers, for example, need to plan out routes, budget fuel costs, budget operational costs, and pay hills. They must have a variety of skills, including accounting, operations, and maintain a high level of safety while on the road.
Ahern notes that trucking companies and individual drivers are often some of the first to donate time, energy, and resources to disaster scenarios. Ahern & Associates has partnered with the St. Mary's Food Bank for two decades and sees the trucking industry respond to crises firsthand. He poses the question: why does the general public support that aspect of the industry but quickly assume that an accident involving a truck and a private vehicle was caused by the trucker? He brings up several examples of claims in which the trucks were not at fault yet were blamed regardless. Ahern explains that those legal actions can be business killers for smaller trucking companies.
As a solution, Ahern seeks to educate viewers and asks them to be aware of the restrictions that the industry faces, be aware of the trucking companies' side of the story, and be aware of the fact that truckers often face a negative – and inaccurate – stereotype.
Interested parties can listen to the discussions regarding the trucking and transportation industry with Ahern's podcasts via the official Ahern & Associates podcast page, and information is also available via a free email subscription to the Ahern Advisory.
###
About Ahern & Associates, Ltd.
Ahern and Associates is North America's leading trucking and transportation management consulting firm. The skilled consultants at Ahern and Associates specialize in mergers and acquisitions of trucking and logistics companies as well as the restructuring and evaluation of existing carriers that seek to increase operating efficiency and improve profitability. Since 1987, Ahern and Associates has aided hundreds of buyers in the acquisition of trucking and logistics companies throughout the U.S. and Canada as well as assisting many transportation and logistics companies in reducing their overall operating costs and increasing their profitability.
For more information, please call 602-242-1030 or visit http://www.ahern-ltd.com.