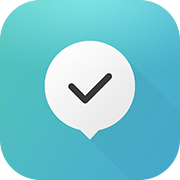 (PRWEB) June 06, 2015
"Piikt" was featured on NewsWatch as part of its monthly AppWatch, which takes a look at the latest and coolest applications on the market for iOS, Android, and Windows. Joe Toohey, the host of AppWatch and technology expert, conducted the app review and shared with viewers how this application allows users to share opinions or receive the affirmation of others.
People have an instinctive need to stay connected with each other, whether it's sharing valuable opinions, experiences, or receiving the affirmation of others when making a decision. In the fast paced world today, everyone wants a place to stay connected with friends and family and a place to quickly receive and share opinions and life experiences with others.
Piikt is an app that solves that dilemma. It allows users to post a photo about anything and get opinions from friends and strangers. So if the user wants to know if someone likes their outfit, they can post a photo to the app and get the opinion of others. A user could also post anything they want an opinion on, from a picture of a new restaurant to a picture of a certain dog that they're interested in buying. The options of Piikt are unlimited.
With 18 categories, users can hashtag movies, sports, and animals in their posts. They can also post publicly to ask strangers, ask the opinions of a private group of friends, or ask friends on Facebook and Twitter. They can even set a timer for when they want the poll to end and get a notification when it's over with the results.
Piikt is offering a promotion where the first 500 users with 30 followers enter to win an iPad Mini 3 and the first 100 users with 100 followers enter to win the brand-new Apple Watch. Piikt is available today on iOS devices through the appstore for free.
To learn more, visit http://www.piikt.com today.
About NewsWatch
NewsWatch is a weekly 30-minute consumer oriented television show that airs on the Discovery Channel and ION Network. NewsWatch regularly features top technology products and services, mobile applications for iOS, Android, and Windows devices, unique and beautiful travel destinations around the world, health and medical tips, and entertainment interviews on the show. NewsWatch airs on the Discovery Channel at 7:00 – 7:30 AM ET/PT.
NewsWatch is located in the greater Washington, DC area and has been on air for over 25 years. For more information or to watch the most recent episode, visit http://newswatchtv.com/appwatch.html.