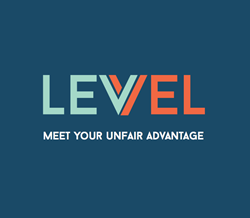 Charlotte, NC (PRWEB) June 08, 2015
Latta Partners, LLC., a fast growing IT consulting firm that provides its clients with the ability to leverage technology to innovate like nimble disruptors and scale like industry leaders today announced that it has undergone a rebrand to Levvel. A new logo, tagline, website and branding/marketing strategy were all included in this effort.
John Espey, Co-Founder and Managing Director of Levvel stated, "With the continued expansion and evolution of our company, we felt that the time was right to take a fresh look at our brand and positioning in the marketplace. While Latta Partners was a perfectly fine name for a geographic- centric Charlotte Company, we are expanding across the U.S. and decided we needed a name and a brand that was commensurate with both our mission and goals as a company. We believe that Levvel matches up nicely with both who we are and aim to become as an organization. We look forward to rolling out our new brand to our stakeholders, employees, customers and partners."
About Levvel
Levvel is an IT consulting firm that specializes in helping companies drive top line value through innovative technology solutions that scale. Levvel was created by a team of entrepreneurs, software and industry executives with the mission to help companies big and small create new rules of competition through IT. Levvel has assembled a team of elite technologists across many fields to turn game changing strategies into real world differentiators.