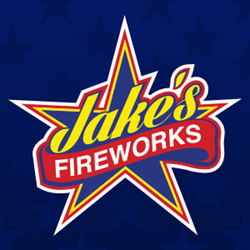 Pittsburg, Kansas (PRWEB) June 18, 2015
On May 5, Georgia Gov. Nathan Deal signed a bill that would, for the first time, allow Georgians to buy fireworks within state borders. Jake's Fireworks, one of the biggest wholesalers in the nation, will be ready to supply the state with bottle rockets, sparklers and other goods on the first day it's legal — July 1.
For more than 75 years, Jake's Fireworks has been providing the highest quality fireworks all over the country. Now they are excited to bring the excitement and wonder of pyrotechnics to Georgia.
The company will be opening five stores throughout the state this year. The grand opening will begin on June 26 at the Macon locations, with the big finale being the sale of the first firework. Until sales are legal, the stores will have open house sessions where customers can walk the aisles and ask any questions they may have.
As part of the open house sessions, Jake's Fireworks will also be hosting multiple safety events leading up to the grand opening. Be sure to come out and learn how to safely mount and light fireworks, what products are safe for children and other safety tips.
Mick Marietta, CSO of Jake's Fireworks, said they are excited to finally be able to cater to Georgia customers directly.
"Jake's Fireworks is proud to announce the opening of air conditioned superstores into the Atlanta, Athens & Macon markets for the upcoming 4th of July season," Marietta said. "Georgia is a market that in the past has forced many customers to go beyond the borders to get fireworks will that now be legal in the Peach State. As the exclusive provider of World Class Fireworks, the leading brand in consumer fireworks, we are excited for Georgians to experience the Excalibur, One Bad Mother and many of our cutting edge products for their Independence Day celebrations."
Besides the two Macon locations, Jake's Fireworks will have stores in Bogart, Kennesaw, and Buford. For additional information, including store addresses and hours of operation, be sure to visit http://www.jakesfireworks.com/georgia.
About Jake's Fireworks:
For more than 75 years, Jake's Fireworks has been committed to providing top-quality fireworks to its customers. The Pittsburg, Kansas-based company offers a huge variety of product, from sparklers to huge displays, perfect for corporate gatherings, community events or special family occasions. For more information, visit http://www.jakesfireworks.com/.