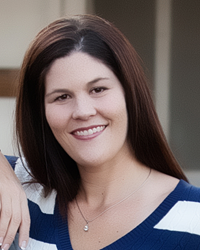 "[Agile For All's] business and relational platform offer an extraordinary opportunity to help coach and inspire people to achieve amazing software and organizational cultures." – Tricia Broderick
Denver, CO (PRWEB) June 08, 2015
Agile For All announced that Tricia Broderick, most recently with Pearson Education North America, will be joining their Agile training and coaching team starting today.
As a fearless advocate in the Agile space, Broderick has more than seventeen years of experience in high-performance software development environments, concentrating specifically on Agile training for the last seven. She has multiple certifications, including Training From The Back Of The Room, Certified ICAgile Professional, PMI Project Manager Professional (PMP), and PMI Agile Certified Professional (ACP).
An outstanding communicator, Broderick has been the keynote speaker at Software Quality Engineering's Agile Development & Better Software Conference East 2014, in addition to presenting multiple times at the national Agile Alliance Conference and Agile and Beyond. She regularly shares Agile leadership insights through her well-known blog, Lead to the Edge.
Broderick has served as an Agile Coach and Manager of Project Management for numerous companies including the Santeon Group, TechSmith and most recently Pearson. As a former Director of Development, her leadership, training and coaching helped teams lay the groundwork to shift teams from yearly product cycles to feasible daily delivery of high-quality software and services.
Broderick summarized her transition to Agile for All. "This move is a natural progression for my passions," she said. "Beyond joining a community of talented colleagues, one of the key factors that made the decision easy is our mutual focus on making a difference through humanizing the workplace. Their business and relational platform offer an extraordinary opportunity to help coach and inspire people to achieve amazing software and organizational cultures. That energizes me."
"Tricia has everything we look for in an Agile trainer and coach," said Bob Hartman, founder of Agile For All. "She works diligently to improve the Agile community through her efforts with the Agile Alliance and other industry organizations. We are also seeing many executives struggle with what agility means for them and their work, and Tricia has personal experience to navigate Agile innovation and transformation at that level. I look forward to seeing the difference she can make for our clients not just at the team level, but throughout their organizations."
Broderick is the latest of several new team members that have recently joined Agile For All this year, including Jake Calabrese, Henry Dittmer, Peter Green, who oversaw the Agile transformation at Adobe Systems from 2005 to 2015, and Peter Saddington, former owner of Action & Influence, voted the #1 Agile training company in Atlanta.
###
Agile For All is a business-to-business Agile training and coaching group based out of Denver, CO. They guide small to medium-sized businesses, along with Fortune 500 companies, through the difficulties and nuances required to embrace Agile effectively and produce one-of-kind transformation. The Agile For All team represents some of the top Scrum Alliance Certified Scrum Master Coaches and Trainers in the world. Current clients include Ticketmaster, Whole Foods Market, and the US Department of Defense. The company annually hosts the Humanizing Work Conference exclusively for alumni and is actively involved with Mile High Agile.