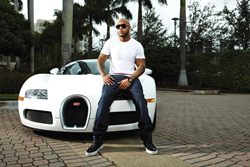 UN-TETHER WITH THE FIRST EVER ANDROID WRIST PHONE
New York, NY (PRWEB) June 10, 2015
CALLISTO - The Next Big Little Thing
FIRST EVER ANDROID 4.2.2 WRIST PHONE
Over the past 4 years our parent company ICONBIT LIMITED, Moscow, Russia has been developing the most advanced, smallest form factor wearable anywhere in the world. Instead of trying to make a watch a phone or a phone a watch, we began with a tablet and reduced the size to the most incredibly compact device imaginable and added 3G.
Thus we designed, developed, prototyped, manufactured and released on the market the first generation of our Wearable Technology in January 2013: Callisto 100. It was a run away hit in Europe, Asia, Baltic States where we sold out in 86 countries. We had many attempt to copy our product, however they lacked the "secret sauce" of firmware which connects the software (Android 4.2.2) and hardware to operate smoothly, fluid, and continuous. In January 2014, we launched the Callisto 300, with twice the ROM of 8G and 1G RAM.
Now we are introducing the next level of smart watch phone with the Callisto 180. Same stats as our original 100 model with IP67 thrown in to boot! Also for a design flare choose your color stripe: Red, Grey, Yellow! If you want half-step technology like those other guys with bluetooth only devices which need to be tethered to the primary unit in order to function, then there are plenty out there which allow you to go 10m away then are useless, or you can choose a fully functional independent cellular phone on your wrist, go anywhere in the world, get off the plane and say "Hey, come pick me up, I've arrived."
Others have no phone, no camera, high price tag of $350 & up - CALLISTO has: Internet, Email, Gmail, Maps, Apps, YouTube, Banking, Twitter, Facebook, 3mp Camera & HD video, Wifi, GPS, voice text, Google Now, Google Play & take credit card on the watch.
Over 1 million Apps ready for download. Go out in the evening for a wine tasting, soiree, nightclub, leave the brick at home or lock up in the glovebox, forward calls and text to CALLISTO, and never miss a beat. Most companies bring new technology on the market around $499 however we decided $199 for the CALLISTO 100 or you may choose the CALLISTO 300 with 8G Red or Black band for $239 for the US release June 5th.