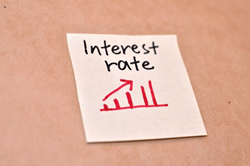 Taking advantage of current rates will help potential borrowers and eventual homeowners save a substantial amount of money over the life of the loan
Chicago, IL (PRWEB) June 05, 2015
On June 4th Freddie Mac released its Primary Mortgage Market Survey indicating the average interest rate for a 30-year fixed mortgage remained unchanged on a week-over-week basis. The Federal Savings Bank finds this bodes well for prospective mortgage applicant anxious over rising interest rates.
Mortgage rates see little change
While 30-year FRMs remained the same, 15-year FRMs decreased compared to the previous week's average.
Both 30- and 15-year FRMs are still below the averages seen a year ago at this time, suggesting it is still a good time to buy homes and take advantage of the lower rates available.
The average 5-year Treasury-indexed hybrid adjustable-rate mortgage and 1-year Treasury-indexed ARM both increased slightly from the previous year. In addition, when compared on a year-over-year basis, the 5-year Treasury-indexed hybrid ARM and 1-year Treasury-indexed ARM both ticked up slightly.
"Mortgage rates were little changed for the week following mixed economic data before bond yields began moving higher Wednesday afternoon," noted Len Kiefer, Freddie Mac's deputy chief economist. "Although real [gross domestic product] growth was revised down to a negative 0.7 percent annualized rate, the Institute for Supply Management reported a modest growth in the manufacturing sector in May."
According to the Bureau of Economic Analysis on May 29th, while GDP growth was negative during the first quarter, residential investment and annual consumption growth improved. Additionally, GDP jumped up 2 to 3 percent on a year-over-year basis.
According to the Federal Savings Bank prospect interested in purchasing a new home will likely want to do so soon to take advantage of low rate mortgage options. Rates remain at historically low levels, but the improvement in the economy and better job outlook will likely drive up rates.
Taking advantage of current rates will help potential borrowers and eventual homeowners save a substantial amount of money over the life of the loan.
Contact the Federal Savings Bank, a veteran owned bank, to learn more about mortgages.