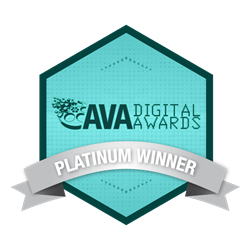 WeAreTeachers community boasts over 475K Facebook fans with 45 million average monthly impressions, ranking first in engagement among all education Facebook pages. On Twitter, 214,000 followers, delivering 3.9 million monthly impressions.
Shelton, CT (PRWEB) June 10, 2015
MDR's WeAreTeachers has won top honors for its outstanding digital and social engagement strategies on Facebook and Twitter, receiving five 2015 AVA Digital Awards, including the highest honor of Platinum in two categories.
The AVA Digital Awards program recognizes excellence in digital communications. WeAreTeachers educator community was awarded multiple honors in the following categories:
1. Platinum: Facebook Engagement
2. Platinum: Facebook Overall
3. Gold: Twitter Engagement
4. Gold: Twitter Overall
5. Gold: Social Engagement
Established in 2007, WeAreTeachers started as a website community and quickly expanded to become a trusted teacher voice across multiple social channels, creating an organic online community of engaged educators. Teachers can find valuable resources, classroom ideas, hands-on activities, "helpline" advice, inspiration, blogs, articles, special reports and knowledge hubs focused on topics critical to educators.
WeAreTeachers is managed by MDR's team of former teachers and education experts. They deliver daily, engaging original content and resources across Facebook, Twitter, Pinterest, Tumblr, YouTube, Instagram and more. The community now boasts over 475,000 Facebook fans with 45 million average monthly impressions, ranking first in engagement among all education Facebook pages. On Twitter, there are currently over 214,000 followers, delivering 3.9 million average monthly impressions.
"We are thrilled that WeAreTeachers is being recognized for its outstanding engagement in education," said Donnine Souhrada, WeAreTeacher's product director at MDR. "Our team is committed to education and the educators who teach our children every day. Our goal is to highlight the good work teachers are doing, provide inspiration and connect them to innovative and quality classroom resources in a fun and engaging way. These awards from AVA, as well as the growth of our social channels over the last two years, are a strong reinforcement that our work with teachers is resonating and that teachers can count on the voice of WeAreTeachers to share what is relevant."
When MDR acquired WeAreTeachers, it began cultivating a unique community of engaged educators with the goal of being a trusted source for innovation and collaboration. Today, MDR's marketing partners can offer valuable classroom resources to teachers through sponsored content on WeAreTeachers.
"WeAreTeachers is a great story for both our team of teachers and writers who are committed to delivering the content educators want and need, as well as for our clients who want to reach schools through our proven programs. Clients who consistently rely on MDR's best-in-class data and information, now trust that we can help them build meaningful relationships with educators across multiple digital and social channels," said Moira McArdle, VP of Custom Media and Marketing, at MDR.
The AVA Digital Awards program is an international competition that recognizes outstanding work by creative professionals involves in the concept, direction, design, and production of media that is part of the evolution of digital communication. Winners of the 2015 AVA Digital Awards can be seen here.
About MDR
MDR is a different kind of integrated marketing services agency. Our unique digital, creative, and branding capabilities build on over 46 years of expertise in researching education, building a world-class education database, and helping clients connect with educators. We not only help define which educators to connect to, but how best to connect with them. Our multi-channel programs are measurable, effective, and flexible, helping clients define and deliver on their goals in the education market.