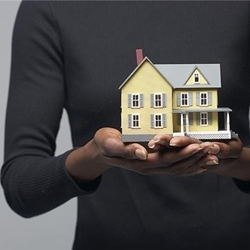 The climbing rental rates are contrasted to an improving housing market and more favorable lending conditions
Chicago, IL (PRWEB) June 06, 2015
As rents continue to rise steadily, The Federal Savings Bank knows that monthly mortgage payments are more affordable than paying a landlord for a living space. On May 20th, Zillow, an online real estate company, indicated rent rose 4 percent while home values only jumped 3 percent on a year-over-year basis.
The Federal Savings bank find the current situation is especially encouraging for young first-time homebuyers who are eager to stop paying rent. With the national unemployment rate at just 5.5%, many American's have had the time to build or rebuild their credit score to the level of approval for a lender like The Federal Savings Bank.
Renters become home buyers
The climbing rental rates are contrasted to an improving housing market and more favorable lending conditions, making homeownership even more appealing to those who want to purchase property - especially first-time home buyers.
However, the Chicago Tribune noted on May 28th that some renters may not be able to save up for a down payment if rent continues to rise. Fortunately, assistance is available.
Freddie Mac and Fannie Mae offer down payment options as low as just 3 percent of the purchase price on a home. Additionally, the U.S. Federal Housing Administration cut private mortgage insurance premiums rates. This can save homeowners a substantial amount of money.
These new changes in the lending industry have made it easier for younger qualified buyers who might have difficulty saving for a down payment due to student loan debt and increasing rental rates. Additionally, the standard homebuyer can also save when purchasing a home by locking in a historically low interest rate.
With the rising cost of rent and the improving housing market, more individuals will likely become interested in purchasing their first home. The only way to secure a head start on rising housing demand is to be pre-approved for a home loan. This way one can place bids on desired properties.
Contact the Federal Savings Bank, a veteran owned bank, to learn more about home loan pre-approvals.