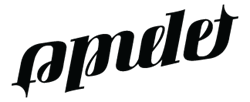 Los Angeles, CA (PRWEB) June 09, 2015
Omelet (omeletla.com), an LA-based creative company, announced today a 4-year deal with DreamWorks Animation, the studio responsible for hit franchises including Shrek, Madagascar, Kung Fu Panda and How to Train Your Dragon. This deal gives Omelet the promotional rights to engage retailers in the United States, Canada, Latin America and the United Kingdom to execute unique fan engagement and continuity programs using DreamWorks' intellectual property, including through both digital and physical experiences they cannot get anywhere else.
Omelet's new Sports and Entertainment division – which will lead the charge – will be spearheaded by Charles Croft, who most recently spent nearly two decades at The Marketing Store, Radiate (Omnicom) and The Continuity Company (TCC) where he worked with major companies like Shell, McDonald's, and Pepsi to launch sports and entertainment rights programs in European retail locations.
"Omelet is in a unique position to authentically align retailers with DreamWorks' existing fans by giving retailers access to a broad range of promotional rights for nearly all of DreamWorks' incredible range of properties," said Croft. "We're excited to embark on this unique opportunity and to join DreamWorks on this journey."
The arrangement, which launches Summer 2015, will take DreamWorks' existing assets and develop them into integrated multi-media customer engagement campaigns that will help retailers drive basket-spend and frequency by connecting them with the active fan base that the animation studio has already built around its characters. By engaging DreamWorks' already devoted audiences, retailers will be able to convert that passion into action – online and offline – and drive measurable business results.
"To date, no other company has been able to crack large markets and create a space for these kinds of fan engagement programs. We're looking forward to taking the next steps and turning this combined dream into a reality," said Don Kurz, Omelet's Chairman & CEO.
Throughout the duration of the agreement, Omelet will be responsible for designing and implementing these strategic continuity programs with major retailers across the Americas and United Kingdom.
"When we began the process of seeking a continuity partner to engage with retailers in a new, unique way, we strove to find organizations that could be disruptive," said Brian Schwartz, Head of Global Licensing Partnerships at DreamWorks Animation. "With Omelet, we've found the perfect partner for this exciting collaboration and look forward to a long and successful relationship."
About Omelet:
Omelet is a creative company that solves complex marketing problems for progressive partners, including AT&T, HBO, Microsoft, and Walmart. The company also has divisions – including Omelet Studio, Omelet To Go, and Omelet Brands – to create original brand programming, live interactive experiences, and original owned intellectual property.
http://www.omeletla.com
About DreamWorks Animation:
DreamWorks Animation creates high-quality entertainment, including CG animated feature films, television specials and series and live entertainment properties, meant for audiences around the world. The company has world-class creative talent, a strong and experienced management team and advanced filmmaking technology and techniques. All of DreamWorks Animation's feature films are produced in 3D. The Company has theatrically released a total of 31 animated feature films, including the franchise properties of Shrek, Madagascar, Kung Fu Panda, How to Train Your Dragon, Puss In Boots, and The Croods.
http://www.dreamworksanimation.com
Contact:
Devin Desjarlais
Omelet PR Manager
devin[dot]desjarlais[at]omeletla[dot]com
424-672-8606