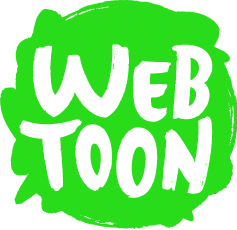 LOS ANGELES, CA (PRWEB) June 08, 2015
LINE Webtoon (http://www.webtoons.com), the popular digital comic service pioneering the distribution and consumption of comics worldwide, unveiled today its Science Fiction Comics Contest. The contest, which is the second one the company has ever run, is designed to give comic creators the opportunity to publish and publicize their own original content, while also giving them the chance to win a $30,000 grand prize and become a featured LINE Webtoon artist.
With more than 10 years of experience in Korea, LINE Webtoon launched in the U.S. in 2014, and is now readying for a major expansion including new artists, partners, ways to interact with the content, and much more. By participating in the Science Fiction Comics Contest, aspiring creators have the chance to be part of this next step for LINE Webtoon and the world of digital comics.
The Science Fiction Comics Contest is a global competition that was created to celebrate unknown and up-and-coming comic artists. A grand prize winner will win $30,000 and the second place winner will receive $10,000. Both winning artists, along with the third and fourth place winners, will also have the opportunity to become paid, featured LINE Webtoon artists.
To enter, artists over the age of fourteen can upload at least three episodes of an original digital comic directly to the contest's entry page. All entries must be in English. Throughout the contest, content will be judged based on reader popularity and audience engagement as well as evaluations by LINE Webtoon staff for creativity, originality, and the artist's ability to publish digital comics on a weekly basis. The Science Fiction Comics Contest is free to enter through July 7, 2015. After the Preliminaries, the contest asks qualifying contestants to continue through the finals with four rounds, during which time they must update their comic with one new chapter per week. The winner will be announced on August 5, 2015.
"Our contests give artists a unique platform to launch a career in comics and gain a following, while also offering our viewer community a hand in discovering up-and-coming comics and artists," said JunKoo Kim, Director and Head of the LINE Webtoon Division. "Science Fiction, as both the broadest and fastest-growing area in comics and entertainment, is a natural fit as the genre for our second comics contest. As a framework, Science Fiction offers artists a broad space for creativity and experimentation, while also setting general expectations for the audience so that they are able to critically examine each digital comic."
The winner of LINE Webtoon's first comics contest last year, Stephen McCranie, is a paid featured LINE Webtoon artist whose digital comic "Space Boy" has earned a devoted following through new episodes released each Wednesday. In addition to the comics contest, LINE Webtoon offers Challenge League as another opportunity for creators to become professional artists and gain recognition throughout the year. Challenge League is an open platform within the LINE Webtoon site where artists can publish their digital comics and build a fan base. Each month the LINE Webtoon editors review the content and select at least one comic to be featured on the site.
Fans can access the Science Fiction Comics Contest by visiting http://www.webtoons.com. To download the official LINE Webtoon app, visit the Apple App Store and Google Play.
About LINE Webtoon:
LINE Webtoon is a popular digital comic service available on smartphones, tablets and web browsers, launched by NAVER, Korea's top search portal. Pioneering distribution and consumption of digital comics worldwide, LINE Webtoon is taking the comic experience to the next level by providing readers with daily curated content from around the globe, and giving creators an intuitive platform designed to help them easily publish and publicize their own original content.
http://www.webtoons.com
ABOUT NAVER:
NAVER Corporation is Korea's premier Internet company, operating the nation's top search portal 'NAVER.' NAVER was launched in June 1999 and has since stood at the forefront of the growth of Korea's search service. NAVER has introduced many innovative search services over the years, such as 'Comprehensive Search,' 'Knowledge iN,' and 'Real-time Rising Keyword.' In addition, since releasing the 'NAVER' application, NAVER has launched applications for a wide variety of services. NAVER offers innovative mobile services for the global market, including the mobile messenger LINE through LINE Corporation, NAVER's subsidiary. NAVER launched the Webtoon service in June 2004 in Korea and has pioneered distribution and consumption of webtoons, also known as digital comics. The service receives more than 6 million hits per day from unique visitors and has accumulated more than 29 billion total visits as of June 1, 2014. NAVER launched the LINE Webtoon service worldwide on July 2, 2014.
http://www.navercorp.com/en