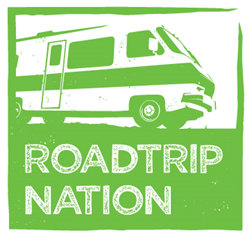 Participating in the Roadtrip Nation Experience has been as rich as it was rewarding - and one of the best experiences in my counseling career of 25 years.
Costa Mesa, Calif. (PRWEB) June 08, 2015
Roadtrip Nation, a career exploration organization, concludes its nationwide educational tour at Valley High School in Santa Ana, California today. Through Roadtrip Nation's collaboration with AT&T and the AT&T Aspire initiative, the "Roadtrip Nation Experience" curriculum has impacted over 15,000 students across the country. The program connects students' education with their interests, leading them to discover and prepare for real world career opportunities.
The concluding event, with over 500 students in attendance, will include the support of Congresswoman Loretta Sanchez who will speak about her personal experiences growing up in the area and achieving a career in public service.
The two organizations have collaborated since 2008, reaching diverse student demographics with Roadtrip Nation's career exploration resources. For the 2014-2015 school year, AT&T has contributed $1.5 million to help distribute the curriculum particularly to alternative/continuation high schools. The specified demographic highlights the two organization's commitment to helping reduce high school dropout rates across the country.
"It has been incredible observing the growth taking place in these students. As we display to them through our video archives and self-exploration activities that there are actual job opportunities in existence that match what they are interested in, suddenly their excitement is re-channeled towards their education, and we see tangible goals being set," said Aaron Farley, Roadtrip Nation's Educational Tour Manager.
Through 60 interactive career exploration presentations at various schools throughout the country, accompanied by Roadtrip Nation's iconic green RV and local community leaders, students are exposed to unique careers often unheard of in the classroom setting, and empowered with the tools to approach professionals in their own communities and begin seeking insight for themselves.
"Participating in the Roadtrip Nation Experience has been as rich as it was rewarding - and one of the best experiences in my counseling career of 25 years. The staff at Sunset was greatly impressed with the concept, curriculum, and creativeness of the message of Roadtrip Nation when they presented at our assembly," School Guidance Counselor Gwen Turner stated after successfully providing the program to her students at Crescent City's Sunset High School.
With exceedingly positive feedback nationwide, from high school administrators and students alike, Roadtrip Nation and AT&T through its Aspire initiative have decided to continue their collaboration for the next school year, continuing to equip students with the morale to defy the odds and define their own roads in life. AT&T Aspire is the company's signature education initiative, focused on school success and career readiness.
# # #
About Roadtrip Nation
Roadtrip Nation, renowned for its New York Times bestseller, award winning TV documentary series, and acclaimed classroom curriculum, is a nonprofit organization that creates self-discovery resources designed to help young people build fulfilling lives and careers around their interests. Combining self-reflection with real-world exposure, Roadtrip Nation tools enable youth to connect their interests to relevant life pathways and stay engaged with their futures.
For more information, visit roadtripnation.com and roadtripnation.org.
About Philanthropy and Social Innovation at AT&T
AT&T Inc. is committed to advancing education, strengthening communities and improving lives. Through its community initiatives, AT&T has a long history of investing in projects that create learning opportunities; promote academic and economic achievement; or address community needs. In 2013, more than $130 million was contributed or directed through corporate-, employee-, social investment- and AT&T Foundation-giving programs. AT&T Aspire is AT&T's signature education initiative that drives innovation in education by bringing diverse resources to bear on the issue including funding, technology, employee volunteerism, and mentoring. © 2015 AT&T Intellectual Property. All rights reserved. AT&T, the AT&T logo and all other marks contained herein are trademarks of AT&T Intellectual Property and/or AT&T affiliated companies.
Press Contact:
Loureen Ayyoub
Loureen@roadtripnation.com