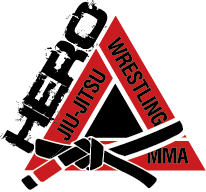 Southlake, TX (PRWEB) June 08, 2015
Camp Hero Fitness today announced an expansion with the creation of HERO Jiu-Jitsu and MMA, specializing in the instruction of Brazilian Jiu-Jitsu and MMA.
Leading the school is Jason "Wild Thing" Sampson, a Bellator MMA and Legacy Fighting Championship veteran (12-1) and one of Texas' top MMA prospects. Jason is a Division 2 All American Wrestler and a black belt in Brazilian Jiu-Jitsu.
The Campus, at 2870 Exchange Boulevard in Southlake, Texas will offer what no other facility can within a 1000 mile radius. Camp Hero Fitness offers a fully equipped gym/fitness center with weights and cardio equipment, a posing room for competitors, ready-to-eat "clean" meals, a place to socialize and eat, a pro shop with supplements and apparel, personal trainers with multiple certifications/degrees in training and nutrition, as well as a fully equipped boot camp area and now, instruction in Brazilian Jiu-Jitsu and wrestling. HERO Jiu-Jitsu offers classes for adults, kids and adolescents, as well as a competition class. The school will also offer Muay Thai in the near future.
The HERO Campus has also engaged a local contractor to build new locker rooms and showers. Your fitness destination will be complete. If you're looking to train with the best, whether it's personal training, individual fitness, boot camp, or mixed martial arts, the HERO Campus have it all.
Camp Hero Fitness, with HERO Jiu-Jitsu and MMA is also in discussions to install Cryotherapy during the third quarter of 2015. The official Grand Opening of HERO Jiu-Jitsu and MMA is Saturday, June 13th at 2870 Exchange Boulevard in Southlake from 11 am until 2 pm. The first fifty NEW MEMBERS to sign up will be grandfathered in at $100 per person, perpetually. There are also special rates for family members. Members can also purchase your Gis at HERO Jiu-Jitsu and MMA, for both adults and children.