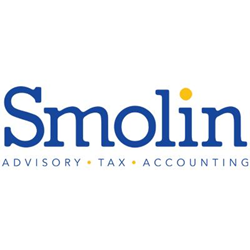 Our practice is high touch with a high level of service, and we are in search of a New York firm that shares our client service philosophy.
Fairfield, NJ (PRWEB) June 09, 2015
Smolin Lupin recently announced plans to seek acquisition opportunities in New York. Steady growth prompts the firm to explore this expansion initiative to more directly cater to financial services and technology markets. While the firm has historically served the New York metropolitan area, it does not currently have a physical presence in Manhattan.
The driving force behind Smolin's refined focus on the New York area is advancement opportunity for the firm's two affiliates, Smolin Wealth Advisors (SWA) and Strategic Equity Advisors LLP (SEA). With these respective wealth management and succession planning arms, Smolin is well positioned to cater to high net-worth individuals and business owners looking for unique and personal attention.
"Our practice is high touch with a high level of service, and we are in search of a New York firm that shares our client service philosophy," said Ted Byer, member of the firm. "We're looking for professionals who appreciate the proactive, hand-holding style of service that Smolin's clients have come to rely on," he added.
According to Leon Grassi, director of sales and marketing, Smolin, "A footprint in New York would not only support continued growth of both affiliates, but also to provide Smolin with more direct access to the multitude of New York-based attorneys, bankers, financial advisors and private equity—all of whom make up a significant resource network."
Smolin has positioned itself for high growth through strategic acquisition and expansion over the past five years. Most recently this expansion included opening a Palm Beach county location to cater to retiring baby boomers and a rapidly developing small business market in Florida.
About Smolin Lupin
Since 1947, Smolin Lupin has dedicated itself to developing long-lasting client relationships. They provide professional financial and accounting services uniquely designed to meet the needs of each and every client. This personal attention and guidance has contributed to the widespread growth and success of this highly respected CPA firm. Smolin's panel of wealth advisors and finance professionals include Certified Public Accountants, Certified Financial Planners, Personal Finance Specialists and Registered Investment Advisors. These individuals have the certification, experience and knowledge to manage wealth in order to allow clients to focus on optimal business growth. Smolin Lupin is an Independent Member of the BDO Alliance USA and is one of the NJBIZ Top 20 Public Accounting Firms in New Jersey.
For more information, please visit http://www.smolin.com and http://www.strategicequityadvisorsllp.com or Twitter @SmolinLupin