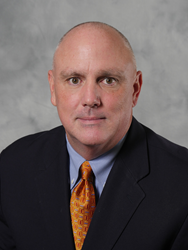 Scranton, Pennsylvania (PRWEB) June 10, 2015
Third-party logistics provider Kane Is Able, Inc. (KANE -- http://www.kaneisable.com) has appointed John W. Hurst Senior Vice President of Operations. He will be responsible for the performance of 25 KANE-operated distribution centers and transportation operations across the country. Hurst will report to KANE CEO and President, Mike Gardner.
Prior to KANE, Hurst was Senior Vice President and General Manager at Yusen Logistics Americas, where he had profit and loss responsibility for the company's warehouse division. Over his 25-year career in logistics, Hurst has also held senior management roles with Performance Team, APL Logistics, GATX Logistics and CEVA Logistics.
Hurst has overseen a wide variety of logistics operations, including global warehousing and distribution, reverse logistics, service parts distribution, vendor managed inventory and transportation operations. His experience extends across the food, pharmaceutical, computer/electronics, and CPG sectors.
Hurst holds a Master of Business Administration from Pepperdine University and a B.A in Materials and Logistics Management from Michigan State University.
About Kane Is Able
Kane Is Able is a third-party logistics provider that helps manufacturers and their retail partners efficiently and effectively distribute goods throughout the United States. KANE's value-added logistics solutions include retail consolidation, shared distribution, logistics labor management, and transportation solutions. For more information, visit KANE at http://www.kaneisable.com.