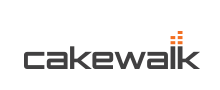 "cleverbridge not only understands our business and our goals, but has the proven expertise and technical capabilities to deliver results." ~ Andrew Rossa, Marketing Director, Cakewalk
Chicago (PRWEB) June 09, 2015
cleverbridge, a global full-service ecommerce provider for software and cloud companies, announces that Cakewalk has selected cleverbridge's ecommerce platform to drive online sales for its SONAR product line. The music creation and recording software developer — whose products include SONAR Artist, SONAR Professional and SONAR Platinum — will leverage cleverbridge's ecommerce expertise, technology and services to sell seamlessly around the world.
As Cakewalk continued to grow, it sought an improved and more harmonious online shopping experience beyond its current ecommerce provider's capabilities. In addition to offering more checkout languages, currencies and payment methods, the company also needed a provider that offered advanced capabilities to support the introduction of a new SONAR membership model. With the new membership program, each SONAR version can be purchased upfront or with a monthly payment option. These challenges led Cakewalk to switch to cleverbridge due to the organization's experience, cultural fit and ability to manage period payment models.
"Providing the best customer experience has always been our focus – from the shopping experience to our products. cleverbridge not only understands our business and our goals, but has the proven expertise and technical capabilities to deliver results," said Andrew Rossa, Marketing Director, Cakewalk. "Their ecommerce solution not only delivers dynamic pricing and a smooth customer experience, but also reduces the complexities of recurring billing, upgrades and downgrades, payment method changes and other scenarios involved in our Membership program. cleverbridge enables us to focus on improving our products while building long-term customer relationships."
"We are thrilled to work with Cakewalk to help take their ecommerce experience to the next level and grow their online global sales," said Christian Blume, CEO, cleverbridge. "As more software companies switch to new billing models, continually nurturing customer relationships throughout the various touchpoints in the product life cycle becomes increasingly important. Cakewalk's selection of our ecommerce solution for its software product line validates this point and underlines their commitment to delivering the best shopping experience to its customers."
cleverbridge capabilities go beyond traditional ecommerce needs with comprehensive functionality to manage dynamic customer lifecycles in a way that reduces churn and maximizes customer lifetime value. With cleverbridge's subscription management capabilities – including periodic billing, real-time marketing, centralized customer data, advanced reporting and analytics, customer self-service, and seamless integration – clients have a full set of tools for building customer relationships and driving more revenue.
To learn more about cleverbridge, please contact inquiry@cleverbridge.com or visit http://www.cleverbridge.com.
About cleverbridge
cleverbridge is a proven leader in ecommerce technology, services and expertise for global software and cloud companies that serve consumers and businesses. For more than 300 clients – including Avira, Corel, Dell, Malwarebytes and Parallels – cleverbridge is a true extension of their teams, understanding each client's billing models, markets, channels and specific ecommerce requirements. cleverbridge provides an unsurpassed customer experience so that clients can strategically leverage ecommerce to effectively build customer relationships and generate more revenue. Headquartered in Cologne, Germany, cleverbridge has offices in Chicago, San Francisco and Tokyo. For more information, visit http://www.cleverbridge.com.
About Cakewalk, Inc.
Cakewalk, Inc., a Gibson Brand, is the world's leading developer of powerful, yet easy-to-use products for music creation and recording. We invite you to learn more about our company and products by visiting http://www.cakewalk.com.
Cakewalk is a registered trademark and the Cakewalk logo is a trademark of Cakewalk, Inc.