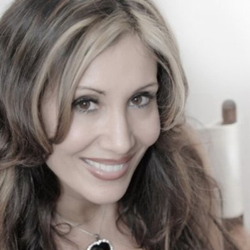 I chose New Penn Financial because I felt strongly that this was the right company with the leadership team whose ideals aligned closely to my own
Plymouth Meeting, PA (PRWEB) June 12, 2015
New Penn Financial http://www.newpennfinancial.com announced today the hiring of Deena Kern-Sisson as their Texas Regional Manager. Deena has over 25 years of mortgage experience, most recently holding a leadership role in Texas, managing sales teams throughout the state. She was recognized as a top recruiter of loan officers at both Wells Fargo and Prospect Mortgage, where she was recently named MVP of the Presidents Club in 2014.
Ms. Sisson joins New Penn Financial as Manager of the Texas Region based in Austin, Texas, where she will look to grow New Penn's Texas market share. "I believe that in order to succeed in today's mortgage marketplace, lenders must provide world-class service, build a reputation based on integrity, and possess the ability to adapt to the ever-changing mortgage environment. I chose New Penn Financial because I felt strongly that this was the right company with the leadership team whose ideals aligned closely to my own. The focus on the customer, referral source, and loan officer are most important to me, and the commitment to operations, marketing, and product reinforces that."
"Deena is adept at embracing and successfully implementing company initiatives while simultaneously expanding territories and influencing the success of people around her," says Tony Giglio, VP of Retail Branch Production. "We have the desire and resources to do big things in Texas, and Deena is absolutely the right person to lead our efforts. Deena is energetic, understands the mortgage business, and we are absolutely committed to providing her with the support she needs to grow the Texas market."
About New Penn Financial
New Penn Financial® continues to assemble deeply experienced and highly seasoned industry leaders, making us one of the fastest growing lenders in the nation. As a direct lender and servicer, we have positioned ourselves to be able to provide loans that serve a variety of scenarios. This allows us to assist more customers while maintaining the highest compliance standards, and ensuring great customer service at every stage. Our leadership has successfully and strategically directed their teams to be prosperous during the downs of a challenging economy while capitalizing on the potential of a robust one. This depth of wisdom and focus on quality allows us to innovate with confidence, develop superior products, provide exceptional service and support, and back it up with the kind of solid foundation that is renewing the American Dream, all across the country.