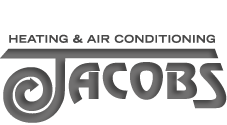 PORTLAND, Ore. (PRWEB) June 09, 2015
Accounting for approximately 40% of the electricity used in commercial buildings, it's safe to say heating, ventilating, and air conditioning deserve proper care and maintenance when seasons change. Jacobs Heating and Air Conditioning champions this effort, outlining four commercial air maintenance tips local Pacific Northwest businesses can take advantage of to save on HVAC services this summer.
1. Audit current heating and cooling systems.
According to the Small Business Association, companies can save 20% on cooling energy costs by replacing a 10-year-old air conditioner.
2. Schedule regular maintenance.
Performing seasonal tune-ups, replacing air filters during summer months, and inspecting ducts and piping for leakage or damaged insulation are just a few items that will improve the efficiency of a business' heating and cooling systems.
3. Control direct sunlight.
Block direct heat gain from sun shining through glass on the East and West sides of the facility using screens, films, awnings, and vegetation to keep the temperature cool inside. The A/C won't have to work as hard to cool down the space, lessening the chance of seasonal issues and money spent on air conditioner service.
4. Capitalize on energy-efficient products.
ENERGY STAR qualified products, including lighting, windows, and programmable thermostats make energy efficiency more attainable and convenient, saving businesses in wasted electricity costs.
Following the four tips outlined above will allow Pacific Northwest businesses to improve the efficiency of their HVAC systems and save on emergency maintenance and premature replacement costs in the long run. For any questions, contact Jacobs Heating and Air Conditioning at 503-234-7331.
About Jacobs Heating and Air Conditioning, Inc.
Operating out of Southeast Portland, Jacobs HVAC (CCB #1441) offers residential and commercial customers the best in heating and air conditioning equipment, installation and repair. Since 1952, Jacobs has provided solutions for energy conservation and reduction, backed by the company's extensive experience and expertise. The Portland HVAC company offers heat pumps, furnaces, air conditioners, water heaters, fireplace inserts, and more. Jacobs is a Carrier Factory Authorized Dealer and a Daikin 3D Network dealer, as well as a trade ally of the Energy Trust of Oregon. For more information, visit http://www.jacobsheating.com.
###