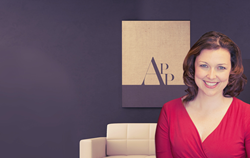 East Greenwich, RI (PRWEB) June 10, 2015
This month marks the one-year anniversary of Agency Performance Partners, an agency success consultancy led by Kelly Donahue-Piro. "During our first year in business, we've been fortunate to work with some of the most forward-thinking independent agencies in the country," Donahue-Piro says. "It's been exciting to see these businesses start to transform their operations and it's been gratifying to be part of the improvement process."
In its first year of operation, Agency Performance Partners gleaned insight into agency culture, strategies and improvement opportunities through its proprietary 300-plus agency employee questionnaire. Ten key findings from responses to the firm's Agency Performance AssessmentTM include:

Where agency mission statements exist, employees are less familiar with them than they should be.
Many agencies have stated goals, which employees generally view favorably, but few sales people set personal goals.
Although office morale is generally neutral, low office morale is relatively rare.
Most agency employees feel that they are part of something special.
Individuals feel more loyal to their agencies than they think their peers are.
Between 15% and 25% of agency owners, employees and managers show stress "all the time."
Management training and ongoing employee training are lacking in most agencies.
Four out of five agencies have no formal marketing plan and 75% have no SEO strategy.
More agencies (58%) use e-mail marketing than maintain a blog (49%) or offer a mobile marketing app (23%.)
Meaningful sales, closing ratio and retention data is not available and/or broadly shared in the vast majority of agencies.
Donahue-Piro, who formed Agency Performance Partners after working for another firm where she helped 600 agencies improve their operations, offered added insight on the findings.
Mission & Goals. One-third of respondents said their agency has a mission statement, but only about 25% of employees were able to state it. "Having a mission statement that employees are familiar with is an important first step in building a first-class agency," Donahue-Piro says.
Nearly half of assessment respondents said their agency has goals in place; another 22% said the agency once did, but aren't sure if it still does. Three in ten respondents said their agency has no goals. In general, employees liked goals programs the agencies have, with 53% indicating that they "like" or "strongly like" them. Roughly 17% said they do not like the agency goals programs.
Workplace culture. Roughly half of respondents say agency employee morale is high or increasing. Just 10% describe it as low or dropping. "Almost as troubling as one in ten employees offering a negative assessment of morale is the 40% or so who say it's neutral," Donahue-Piro notes. "Managers can help increase productivity and results by addressing morale issues."
Asked whether they felt they were part of something special, 77% of respondents said "yes." Respondents say they're more loyal to their agencies than they think their peers are. Fifty-two percent said they wouldn't entertain an opportunity if it came around but on 21% felt the same way about their peers.
They also said fellow staff members (25%) and managers (22%) were more likely to show stress "all the time" than were they (17%) or owners (15%.) Owners (20%) were more than twice as likely as any other group to be "cool as a cucumber." "Stress is not an entirely bad thing, nor would anyone expect an agency to show none," Donahue-Piro observes.
Marketing & Sales. Just over 80% of agencies have no marketing plan and only 24% of agencies have an SEO strategy. "It's hard for agencies to measure marketing success when they have no plan," Donahue-Piro notes. "Agencies have deployed tactics, such as e-mail marketing, blogging, social media and mobile apps, but are missing opportunities because of their scattershot approach."
She adds, "They also are lacking metrics to track performance." Assessment responses show that more than half of people in charge of agency marketing don't know if they have Google Analytics and more than 70% have not claimed and optimized their Google Local listing.
Sales metrics also are lacking. Seven in ten agencies don't use sales tracking software, 80% of agencies say closing ratio is not tracked, and 90% of service professionals don't know their department's retention rate. "Without meaningful benchmark and performance data that's shared throughout the office, it's hard for employees to focus on what's important and to recognize success," Donahue-Piro explains.
Training. Fifty-seven percent of managers say they've had no management training. In addition, nearly 80% of all assessment respondents—not just managers—indicate no continuous training program exists in their agency.
"Staff represents an agency's greatest asset," Donahue-Piro says. "There's no good reason for an agency to not have a continuous training program in place to maximize its staff ROI. It also makes no sense to not equip individuals who are leading others."
"We contracted Agency Performance Partners several months ago to help us leverage our strengths and reduce our inefficiencies," says Linda Rey, of Rey Insurance in Sleepy Hollow, N.Y. "The firm helped us find areas for improvement and seize opportunities that were right under our noses. We're happy we met Kelly in her firm's inaugural year and wish her many more happy years in business."
"Dealing with unnecessarily high workloads and employee burnout, we brought in Kelly to help find a solution," says Chris Paradiso, CPIA, of Paradiso Financial & Insurance Services in Stafford Springs, Conn. "She immediately identified our lack of personal lines renewal process and then built a relationship with the team, which led to them quickly buying in to new ways of working. We're running on all cylinders now and are thrilled to wish Kelly and the entire Agency Performance Partners' team a happy first anniversary."
Agencies interested in improving their own performance can contact the company at 401.415.6205, email kelly@agencyperformancepartners.com, engage on social media, or take a 10-question mini assessment at http://www.agencyperformancepartners.com/test.
Agency Performance Partners helps agencies identify and capitalize on sustainable improvement opportunities. Specialties include agency culture assessment and change; management and supervisory coaching and benchmarking; customer retention strategy development; digital marketing strategy, planning and implementation; and sales planning, management and skill-building.