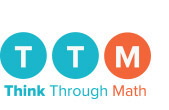 Our team is passionate about the work that we are doing in nearly 170,000 classrooms throughout the U.S. to support math achievement
Pittsburgh, PA (PRWEB) June 09, 2015
Think Through Learning, creators of Think Through Math, a web-based math instructional system for grades 3 and above, has been recognized as a 2015 Tyton Growth50 company. The Tyton Growth50 celebrates innovative organizations that are achieving a combination of strong financial results, market share growth, and brand awareness performance. As one of 50 organizations included on the list, this achievement marks a great milestone in Think Through Math's evolution.
As the industry's most respected supplemental math curriculum, Think Through Math provides rigorous adaptive lessons built upon each state's learning standards, and is supported by the unique functionality of online math teachers to assist struggling students in real-time. Available to students from school and home, the system's embedded incentive program increases engagement, builds self-esteem, and fosters deep conceptual understanding for sustainable improvements in outcomes. In addition, a charitable-giving feature allows students to convert points into donations to select charities. Think Through Math has received numerous awards since its introduction.
"This recognition validates the measurable and meaningful difference that Think Through Math's on-demand, live teacher support is providing for struggling students," commented Kevin McAliley, CEO of Think Through Math. "Our team is passionate about the work that we are doing in nearly 170,000 classrooms throughout the United States to support both teachers and students in math achievement. We are very honored to be included on such an auspicious list of technology companies that are making a significant impact in the education market."
This is the inaugural year for the Tyton Growth50, a list curated by Tyton Partners senior professionals, who have several decades of deep transactional and advisory experience. The team assessed hundreds of companies to arrive at the list of finalists. The Growth50 organizations were announced at the Tyton Education Summit in New York City on June 2, an event that convenes a diverse set of entrepreneurs and established companies, investors and foundations, and K-12 and postsecondary institutions from across the education sector to engage in substantive discussions about the mission-critical issues facing the space.
"The education sector is in the midst of an epic period of investment activity and national discussion. A steady stream of tenacious entrepreneurs and innovative product and service models are emerging, but scaling distribution remains a fundamental challenge. The Tyton Growth50 companies are clearing this hurdle," said Adam Newman, Co-Founder and Managing Partner at Tyton Partners. "We have much to learn from what these organizations are doing to scale their initial innovations."
About Think Through Learning & Think Through Math
Think Through Learning, a pioneer and leader in education technology, is transforming math education in schools throughout the United States. Its flagship product, Think Through Math, helps struggling students love math, allows gifted students to excel at math, and gives teachers the tools and data they need to help students succeed. Designed for grades 3 and above, Think Through Math is the only math education software system to incorporate live, state-certified teachers who interact with struggling students at the precise time in the learning process to limit frustration and build math confidence. Founded in 2012, Think Through Math ignites curiosity in math and helps students learn how to think mathematically. The 2014 and 2012 recipient of the SIIA CODiE Award for Best Mathematics Instructional Solution, Think Through Math is recognized as the industry's fastest-growing supplemental math curriculum. Since its launch in 2012, Think Through Math has become a critical part of the RTI, STEM, and 1-to-1 strategies of state education departments and thousands districts and schools across the U.S.
About Tyton Partners
Tyton Partners is the leading provider of investment banking and strategy consulting services to the global knowledge sector. The firm has offices in Boston and Stamford (CT), and an experienced team of bankers and consultants who deliver a unique spectrum of services from mergers and acquisitions and capital markets access to strategy development that helps companies, organizations, and investors navigate the complexities of the education, media, and information markets. Tyton Partners leverages a deep foundation of transactional and advisory experience and unparalleled level of global relationships to make its clients' aspirations a reality and catalyze innovation in the sector. For more information visit http://www.tytonpartners.com or follow us @tytonpartners.