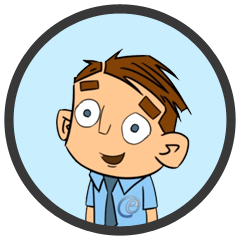 The virtual advisor offers advice and assistance right in the enrollment. This allows employees to feel empowered and employers benefit from knowing their employees have made educated choices.
Schaumburg, IL (PRWEB) June 10, 2015
Benefit Express Services, LLC, a leader in providing benefits administration services for large, medium, and small organizations, has released Enroll with Cal, the enrollment mentor employees have been waiting for. While some employees can breeze through the enrollment process by choosing the same options they qualified for in the previous year, other employees may need more guidance. Enroll with Cal was developed to assist employees with what can be a stressful decision-making process.
Cal, your benefits pal, is a robust plan advisor that represents a whole new way to enroll in benefits. Cal makes enrolling easy and personalized! Using claims experience and/or national norms, Enroll with Cal offers advantages for both employers and employees such as:
Employers

Enhances the employee experience
Tailors guidance based on employee's needs
Educates employees and answers questions freeing up HR's time
Is quick and simple to implement
Employees

Is easy to use and educational
Offers educated advice regarding which medical plan best suits their needs
Suggests the plan based on past experiences and preferences
Personalizes costs based on most used services
Takes the guesswork out of complicated benefit jargon
Educates employees by showing the differences in costs for each plan
"Cal makes everyone's life easier," says Monica Hinchey, VP of Client Services for Benefit Express. "The virtual advisor offers advice and assistance right in the enrollment. This allows employees to feel empowered and employers benefit from knowing their employees have made educated choices."
About Benefit Express:
Benefit Express is the leading middle market, cloud-based platform for employee benefits and health exchange services, with a focus on flexibility. By offering technology that integrates all benefits, in a one stop shop, Benefit Express provides simplicity to complex plans and offers a very custom-made experience to engage and educate employees while offering employers an ease of benefit management that is unmatched in market. Benefit Express provides a full range of services including, benefit enrollment, management and administration as well as direct bill services, reimbursement account administration, carrier bill reconciliation, total compensation statements, and a full service call center. For more information visit: http://www.BenefitExpressOnline.com