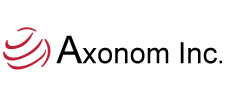 Arkos is now executing quotes more efficiently, quickly, and accurately with Powertrak. The company is in position to go after new business faster without adding additional resources.
Minneapolis, MN (PRWEB) June 09, 2015
Axonom, a global provider of cloud-based configure-price-quote and sales quoting software, today announces Arkos is creating sales and service quotes in under three minutes with Powertrak Configure-Price-Quote (CPQ) compared to days with its legacy process. The Powertrak quoting solution is increasing Arkos' customer engagement by quickly automating complex costs and calculations, producing accurate pricing, and ensuring rapid responses.
Arkos Field Services, an aftermarket compression and equipment service provider responsible for maintaining, monitoring, and servicing OEM equipment for the oil and gas industry, recognized inefficiencies in its service quoting process that prevented them from rapidly engaging in more sales opportunities.
The process required sales support staff to maintain, update, and distribute static Microsoft Excel spreadsheets for sales reps to calculate service costs such as time, travel, labor, parts, and per diems. Sales managers manually entered that data into Microsoft Word before a final quote is sent to the customer.
"Successfully completing a job quote was an excruciating time-consuming task," said Eric May, director, PMO at Arkos. "Our sales managers were required to understand the job, scope it, contact the OEM about parts and pricing, and calculate service expenditures, all before finalizing the quote."
Seeking to incorporate quoting automation to speed its quote generation time and improve staff productivity, Arkos evaluated Configure-Price-Quote solutions with robust quoting automation for service-driven organizations. The company selected Axonom's cloud-based Powertrak CPQ to integrate into Microsoft Dynamics CRM.
"Axonom clearly established themselves as the go-to partner with a flexible and robust quoting solution to solve our business needs," said Savannah Criddle, sales and marketing coordinator at Arkos. "Right from the start, Axonom understood our industry, coached our team on best practices, and had a highly customizable CPQ solution. In addition, they proved to be lower in cost and offered maintenance-free hardware and software management by hosting Microsoft Dynamics CRM and Powertrak at NetPRM, its cloud-based hosting environment."
Powertrak empowers Arkos' sales managers to quickly create and deliver accurate sales and service quotes that once took days to now under three minutes. As a result, the company is increasing its sales engagement volume and revenues through the quoting automation provided by Powertrak CPQ.
"Arkos is now executing quotes more efficiently, quickly, and accurately with Powertrak," said Mike Belongie, COO at Axonom. "The company is in position to go after new business faster without adding additional resources."
About Axonom
Axonom is an independent software vendor that develops, designs, and markets Powertrak, the innovative B2B revenue management suite for high-tech and manufacturing industries. Powertrak enables companies to successfully sell and service to its customers and partners in an environment that requires multi-level relationship tracking, web self-service, partner/dealer loyalty management tools, streamlined quote-to-order processing, service revenue management, hassle-free payment options, and a worldwide presence.
Enriched with mobile extendibility, the Powertrak solution suite includes: Customer and Partner Portals, Configure-Price-Quote, 2D/3D Visual Product Configurator, Guided Selling, and Forecasting. By delivering more transactions more efficiently through channels at a lower cost, Powertrak helps customers achieve greater profit potential. For more information, please visit http://www.axonom.com.