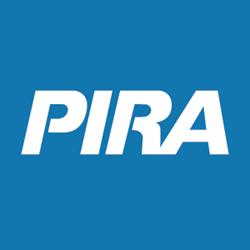 The rebound in crude prices continued in May, with WTI averaging nearly $60/Bbl and exceeding that level on several occasions.
New York, NY (PRWEB) June 08, 2015
NYC-based PIRA Energy Group reports that May WTI price rises as Cushing crude stocks fall. In the U.S., commercial stocks reach another new record level, even as surplus falls. In Japan, crude runs continue dropping with higher stocks. Specifically, PIRA's analysis of the oil market fundamentals has revealed the following:
May WTI Price Rises as Cushing Crude Stocks Fall
The rebound in crude prices continued in May, with WTI averaging nearly $60/Bbl and exceeding that level on several occasions. Crude balances remained tight in Canada and West Texas, and stocks began to decline from record high levels in Cushing and the Rockies. Most price differentials were little changed, remaining near or slightly above pipeline parity, except for heavy Canadian grades, which continued to strengthen on heavy demand and late-month wildfires.
U.S. Commercial Stocks Reach Another New Record Level, Even as Surplus Falls
Total commercial stocks built a combined 7.4 million barrels this week, but still built less than this week last year, so the year-over-year surplus narrowed. Demand fell about 1.1 million barrels a day this week, reflecting a similar fall last year, most likely influenced by the Memorial Day holiday. The total commercial stock level was a new record high.
Japanese Crude Runs Continue Dropping with Higher Stocks
Crude runs dropped another 89 MB/D, with a big reduction in the crude import rate such that the crude stock build was limited to 1.6 MMBbls. Finished product stocks rose primarily due to builds in naphtha and fuel oil with a lesser rise in kerosene. Gasoline stocks built slightly and gasoil stocks drew. The indicative refining margin remains good but slightly lower on the week due to narrower light product cracks but better fuel oil cracks.
2Q15 Iraq Oil Monitor
Rhetoric is escalating between Baghdad and the KRG over alleged noncompliance with the export- and revenue-sharing agreement. The need for revenue is expected to drive cooperation for now, but risks to the deal are rising. The fight against ISIS does not present an imminent danger to Baghdad or southern production, but the growing role of Shiite militias in Anbar province threatens to exacerbate sectarian tensions. Investment cuts could endanger anticipated production ramps, but new infrastructure and segregation of crude grades at Basrah should facilitate higher exports starting in June.
EIA's Upwardly Revised U.S. Monthly Crude Production Not Necessarily Bearish
The recent upward revisions to monthly and weekly crude production data caught analysts off guard. We do not think this is a bearish development, however, because the offsetting decline to the crude balance item, following the upward revisions to crude production, minimizes the bearish impact of the higher reported production numbers. March crude stocks and stock change were revised down, not up, in spite of the highest reported monthly crude production since 1970.
OPEC
OPEC met to roll over the existing agreement. Efforts to have a non-OPEC/OPEC output cut have been thwarted by Russia's unwillingness to participate. The recent strength in oil prices over the last month has reduced pressure for this initiative. The Gulf OPEC members see strong demand for their crude and expect prices to strengthen to end year with $75/Bbl Brent a distinct possibility.
Ethanol Prices Fall
U.S. ethanol prices tumbled the week ending May 29 pressured by higher production and lower corn values. The EPA's bearish announcement of proposed biofuel mandates added to the decline.
Ethanol Output Increases
U.S. ethanol production continued to advance the week ending My 29, rising to a four-month high 972 MB/D from 969 MB/D in the prior week. Inventories were essentially flat, declining by only 29 thousand barrels to 20.1 million barrels.
The information above is part of PIRA Energy Group's weekly Energy Market Recap - which alerts readers to PIRA's current analysis of energy markets around the world as well as the key economic and political factors driving those markets.
Click here for additional information on PIRA's global energy commodity market research services.
CONTACT:
PIRA Energy Group
3 Park Avenue, 26th Floor
New York, NY 10016
212-686-6808
sales(at)pira(dot)com