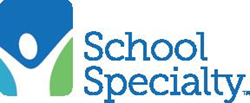 GREENVILLE, Wisconsin (PRWEB) June 09, 2015
EPS Literacy and Intervention, a division of School Specialty, Inc. today announced the winners of its 2015 Academy Star Awards, honoring students who have overcome significant challenges to improve their reading and math skills. The Academy Star Awards also recognize dedicated teachers who work every day to provide their students with the opportunity to achieve academic mastery. Six students and six teachers were honored in this year's award program.
"It is an honor to celebrate the achievements of these dedicated young people and the educators who go above and beyond to encourage the accomplishments of their students and motivate them to reach for success," said Bodie Marx, senior vice president and general manager of School Specialty Curriculum. "They are all stars and we are thrilled to have the opportunity to honor them for their hard work and fortitude. Our most sincere congratulations go out to the 2015 Academy Star Award Winners."
Anthony, a sixth grader from Powell Middle School in Jackson, Mississippi, and Jordyn, a fourth grader from Oakstead Elementary School in Land O'Lakes, Florida, are the 2015 Academy Star Students of the Year and will each receive a $100 Amazon.com gift card.
When Anthony began learning with the Academy of READING® at the start of the school year, he had a score of 5.0 on his reading placement test. However, despite his challenges, he came to class each day ready to work. Interventionist Christine Castilla, who nominated Anthony, praised his positive attitude. "Anthony is a very respectful student who came to class everyday ready to complete his skills for the day. He is a fast worker who worked diligently to complete his work. I never had a problem getting him on task." At the end of the school year, he had increased his score to 6.0 after completing 42 skills. Anthony was so motivated by his success, he went on to complete 64 skills at his required skill level.
Jordyn started the Academy of MATH® in September 2014 with math skills at a 1.7 level. After mastering 80 skills and completing 101 percent of the program, Jordyn's end of year level was at 5.6, an increase of 3.9 levels. Jordyn's confidence in math class and on standardized district level assessments grew exponentially due to her success with Academy of MATH.
Dedicated teachers who exceed expectations in the classroom and help their students overcome reading and math challenges are also honored. Two educators, Sharon White of Maddox Elementary School, Laurel, Mississippi, and Glenda Blair of Cherokee Central High School, Cherokee, North Carolina, are the 2015 Academy Teachers of Excellence. Each will receive a $100 Amazon.com gift card and a $350 gift certificate for EPS materials. White is honored for teaching with the Academy of READING and Blair is honored for teaching with the Academy of MATH.
Since implementing Academy of READING in her classroom, White has set high expectations for her students, developing such motivational techniques as quarterly reward challenges including pizza parties, dances and donut parties. White will even use her lunch break to pull students in for small group or one-on-one coaching and features framed Academy t-shirts as a special prize on awards day to further motivate her students. Due to the supplemental support of the Academy of READING program, Maddox Elementary had a 74 percent pass rate on third grade exit assessment tests.
When it came time for Blair's ninth graders to learn with the Academy of MATH, they had no idea they'd be going to boot camp. Blair created an Academy of MATH Boot Camp to bring her students' skills up to grade level in the course of one school year. Using tracking documents to monitor each student's progress and set daily and weekly goals, Blair showed each student the exact number of skills mastered and the number needed to finish the program. Every student is expected to master at least one Academy of MATH skill in class each day. By the end of the school year, Blair's ninth graders had made gains of 1.5 grade levels and completed 62 percent of the program. While her colleagues say you might get exhausted watching her in action, there's no doubt about the incredible impact she's had on her students.
Other 2015 Academy Star students honored for their progress in building skills with the Academy of READING include:
Erick, sixth grade, West Oak Middle School, Mundelein, Illinois
As an English Language Learner, Erick struggled during his fifth grade year, although he continued to work hard. Erick was reluctant to work with Academy of READING due to his speech challenges, but once he dove into the program, he made incredible strides. His reading level increased from 2 to 7, and, best of all, he demonstrated improvement in language arts, social studies and science.
Aaliyah, sixth grade, Whitten Middle School, Jackson, Mississippi
Aaliyah began the sixth grade as a timid reader who rarely participated in class discussions. Her teacher, Emmanuel Muhammad, was concerned her lack of participation was due to low comprehension. However, learning with Academy of READING proved to be a turning point. "Once Aaliyah began to work with Academy of READING, her comprehension shot through the roof. The program brought her from below basic to proficient in a matter of months. Her hard work and dedication is unmatched. I am so impressed with how far she has come in such a short amount of time," said Muhammad.
The students recognized as Academy Stars for their progress in learning with the Academy of MATH are:
Xavia, fifth grade, University Charter School, Lemoore, California
Xavia's diligence with Academy of MATH propelled her to work 21 hours over seven months to complete the program. As her teacher, Chris Brainerd said, "Her enthusiasm and joy never waned during this period as she continually demonstrated the learner qualities of self-awareness, reflection, questioning, and perseverance. She is definitely our Academy of MATH Star!"
Promise, sixth grade, Powell Middle School, Jackson, Mississippi
Promise worked hard to make incredible gains with Academy of MATH, persevering through illness and other challenges. She began the school year at a 1.6 level and after achieving 97 percent of mastery in the Academy of MATH program, scored 4.7, representing an increase of three grade levels. By the end of the school year, Promise ranked in the 43rd percentile nationally and 73rd percentile among her classmates. Her dedication and enthusiasm propelled her to great gains in math – so much so, she now enjoys it!
Other teachers recognized for their success teaching with Academy of READING and Academy of MATH are:
Rose Dunn, Chastain Middle School, Jackson, Mississippi
"All children want to learn and be successful, so why not give them your best?" is the motto Dunn follows in the classroom. Dunn enjoys incorporating current events, television shows, election results – even sports stats – into the curriculum. She displays students' work on the classroom wall to motivate and inspire them and provides extra time for students in learning groups. "As a teacher with 25 years of experience, Rose has learned to meet her students where they are and guide them to success," said Science Teacher Norma Phillips, who nominated Dunn. "She is a valuable asset to our school."
Sheila Richardson, Key Elementary School, Jackson, Mississippi
When not teaching music, Richardson can be found in the computer lab helping students improve their literacy and comprehension skills through Academy of READING. She has even found ways to incorporate music into the curriculum, making the lessons more engaging for her students. "Sheila is truly an inspiration to students and staff," said Interventionist Katrina Jones. "She will always go above and beyond the call of duty to help her students."
Dionne Young, Powell Middle School, Jackson, Mississippi
Known as a dynamic teacher who works hard to motivate her students, Young strives every day to ensure her students are achieving to the best of their abilities. Earlier this year, Young's students participated in a district-wide contest to determine which schools could master the most skills during February. After working with Academy of MATH all year, two of Young's classes came out winners; one class received second place honors, while another class took first place.
Tammy Holliday, Oakstead Elementary School, Land O'Lakes, Florida
Holliday and her team of three teachers work tirelessly to provide support to fourth and fifth graders struggling with their math skills. Working with Academy of MATH in the school's computer lab, the team charts student progress on a weekly basis to ensure they are mastering math concepts. "Whenever a student is stuck on a problem, Tammy is right there to make sure they don't get discouraged," said Principal Tamera Kimpland, who nominated Holliday. "Tammy and her team are dedicated beyond belief and make the kids feel proud of their accomplishments."
To read the nominations of these outstanding students and teachers, visit: http://epsbooks.com/academystarawards-2015.
The award-winning Academy of READING delivers a powerful, online intervention solution that helps struggling students achieve rapid, permanent gains in reading. Academy of READING uses a patented, research-based instructional model that builds strong roots in the five areas outlined by the National Reading Panel: phonemic awareness, phonics, fluency, vocabulary and comprehension. Learn more at http://epsbooks.com/AOR.
The Academy of MATH online intervention solution helps at-risk elementary, middle and high school students build proficiency in foundation mathematics skills. Using the same powerful adaptive intervention engine as the Academy of READING, the Academy of MATH builds skills for beginner through algebra-ready students in 10 critical content areas identified by the National Council of Teachers of Mathematics. Learn more at http://epsbooks.com/AOM.
About EPS Literacy and Intervention
EPS Literacy and Intervention provides K–12 blended-media solutions that build core skills and close the achievement gap in reading and math. With powerful instructional tools and high-quality materials, the company's reading and math intervention solutions are proven to help struggling students. From universal screening to interventions, progress monitoring to data-driven decision-making, and professional development, EPS offers an integrated approach to effective teaching and learning.
For more information on EPS and its proven programs Wordly Wise 3000®, Academy of READING®, Academy of MATH®, MCI, S.P.I.R.E.®, Path Driver for Reading®, Path Driver for Math®, Explode The Code®, EPS Customized Learning and more, visit http://epsbooks.com.
About School Specialty
School Specialty is a leading distributor of innovative and proprietary products, programs and services to the education marketplace. The Company designs, develops, and provides educators with the latest and very best school supplies, furniture and both curriculum and supplemental learning resources. Working in collaboration with educators, School Specialty reaches beyond the scope of textbooks to help teachers, guidance counselors and school administrators ensure that every student reaches his or her full potential. For more information about School Specialty, visit http://www.schoolspecialty.com.