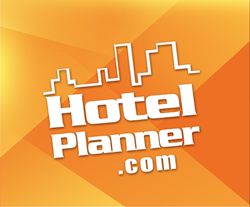 West Palm Beach, FL (PRWEB) June 09, 2015
With the 2015 NBA Finals in full swing, HotelPlanner, the world's largest provider of online group travel and event management services, is offering low rates for all NBA sports fans who attend any of these games through their online hotel booking portal. With a sold-out arena between the Warriors vs. Cavaliers in Game 1 and 2, attendance continues to rise as sports fans travel to the Cleveland, OH and Oakland, CA areas this month.
With hotel rates for any budget, the company helps customers obtain the best value possible free of charge. HotelPlanner is also the official hotel provider for several of the most well-known professional sports teams in the game today.
Current deals through HotelPlanner extend until Game 5 which is scheduled for June 14th in Oakland at the Oracle Arena, Game 6 for June 16th in Cleveland at the Quicken Loans Arena, and Game 7 for June 19th back in Oakland.
Near the Quicken Loans Arena, hotels are currently at an average rate of $169 per night. Fans looking to stay close to the arena but for less can save up to $100+ staying closer to the airport verses downtown. For June 16th, recommended hotels through HotelPlanner in Cleveland, OH include the La Quinta Cleveland Airport North starting at $85, and includes free breakfast and pet friendly services, the Holiday Inn Cleveland Airport at $124 and the Cleveland Airport Marriott starting at $207, which both include complimentary airport shuttle services.
In Oakland, CA, hotels near the Oracle Arena are currently at an average rate of $134 per night. Downtown and airport properties on both dates carry similar pricing. For June 14th, recommended hotels through HotelPlanner include the Best Western Plus Airport Inn & Suites starting at $125 with an indoor pool, free breakfast and airport shuttle, Hampton Inn & Suites Oakland Airport Alameda starting at $139 with free breakfast and local area shuttle, and the Hawthorne Suites by Wyndham Oakland/Alameda at $169 with complimentary breakfast and Wi-Fi.
For June 19th, recommend hotels in the area include the Comfort Inn & Suites Oakland starting at $119 a night, the Holiday Inn Express & Suites Oakland Airport starting at $145, and the Best Western Plus Airport Inn & Suites starting at $149. All three properties are within very close proximity to the arena and include complimentary breakfast, Wi-Fi, and airport shuttle service.
There is still time to lock in a great rate with HotelPlanner. Rates can change quickly so don't miss out on these savings.
About HotelPlanner
HotelPlanner.com provides online services to the global group hotel sales market. Its service ensures the lowest rates by allowing clients to receive quotes online from hotel group sales managers. The company delivers group travel services to world class sports organizations including PONY Softball and Baseball, the National Basketball Association (NBA), Major League Baseball (MLB), the National Football League (NFL), the National Hockey League (NHL), and the Professional Bull Riders (PBR). HotelPlanner.com also provides mobile applications for booking group hotel reservations and owns and operates Meetings.com, a site that provides information on meeting and banquet venues around the world for corporate and association meeting planners. Founded in 2002, the company has offices in West Palm Beach, FL (USA Headquarters), Las Vegas, Nevada, London, England, (European Headquarters) and Hong Kong (Asia Headquarters).
For more information, please contact Bruce Rosenberg at (818) 661-0244 or via email at Bruce(dot)Rosenberg(at)hotelplanner(dot)com.