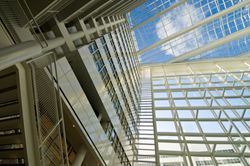 (PRWEB) June 09, 2015
Financial Poise Webinars is pleased to announce the premier of its webinar, "Investing in Commercial Real Estate," the latest installment in its "Real Estate Dumbed Down" webinar series.
Co-produced with West LegalEdcenter, "Investing in Commercial Real Estate" explains the risks and rewards of investing in commercial real estate, offers practical tips, and points out the many pitfalls that await the novice.
The webinar is moderated by Jeffrey Friedman, a partner with Levenfeld Pearlstein, which has one of the busiest and most respected commercial real estate practices in the United States. His panelists are Gabe Horstick (Campbell Street Asset Management); Michael Napovanice (Orio Property Group, LLC); and Heather Schwarz-Lopes (EarlyShares.com).
The webinar premiers on June 9th and is available thereafter on demand after that.. To register, click here.
Financial Poise provides unbiased news, continuing education, and intelligence to private business owners, executives, investors, and their trusted advisors. For more information and to read free interesting articles go to http://www.financialpoise.com