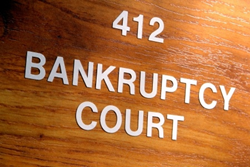 (PRWEB) June 10, 2015
Financial Poise Webinars is pleased to announce the premier of its webinar, "Valuation Fights in Bankruptcy," the latest installment in its "Complex Financial Litigation 2015" webinar series.
Co-produced with West LegalEdcenter, "Valuation Fights in Bankruptcy" features industry superstars Laura David Jones (Pachulski Stang), Louis Chiappetta (Skadden), Teresa Pilatowicz (Garman Turner Gordon), and Jack Barber (Tabet DiVito & Rothstein).
The webinar premiers on June 10th and is available thereafter on demand after that.
Financial Poise provides unbiased news, continuing education, and intelligence to private business owners, executives, investors, and their trusted advisors. For more information and to read free interesting articles go to http://www.financialpoise.com