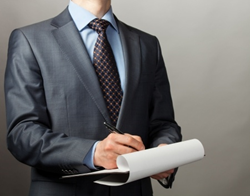 Chicago, IL (PRWEB) June 11, 2015
Financial Poise Webinars is pleased to announce the premier of its webinar, "Roadmap to Buying a Company," the latest installment in its "Business Law Dumbed Down 2015" webinar series.
Co-produced with West LegalEdcenter and Business Transition & Exit Planning, "Roadmap to Buying a Company" features industry veterans Peter Feinberg (Hoge Fenton); Jonathan Friedland (Levenfeld Pearlstein); James (Beau) W. Hays (Hays Potter); and Drew Whiting (Axial Law). The panel presentation will discuss in plain English some of the key considerations any buyer of a business should understand.
The webinar premiers on June 11th and is available thereafter on demand after that. To register, click here.
Financial Poise provides unbiased news, continuing education, and intelligence to private business owners, executives, investors, and their trusted advisors. For more information and to read free interesting articles go to http:// http://www.financialpoise.com
Business Transition & Exit Planning is the Internet's plain English guide for business owners and executives thinking about selling a business.