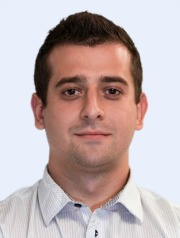 Join me at SharePoint Fest Seattle in August to learn how SharePoint Developers and IT Professionals can work better together with TFS Build Automation
Seattle, Washington (PRWEB) June 09, 2015
Vlad Catrinescu, Microsoft SharePoint MVP, will conduct two technical sessions at SharePoint Fest Seattle on August 18th and 19th. The sessions are to be held at the Washington State Convention Center in downtown Seattle.
SharePoint Fest is a two-day training conference (plus an optional day of workshops) that will have over 70 sessions spread across multiple tracks that brings together SharePoint enthusiasts and practitioners with many of the leading SharePoint experts and solution providers in the country.
Vlad Catrinescu's technical sessions:
9:55 am Wednesday - Three Must-Have SharePoint Workflows with SharePoint Designer
11:20 am Thursday - Automating your SharePoint Deployments with TFS and Build Server
About Vlad Catrinescu
Vlad is a SharePoint Consultant with more than 5 years in IT specializing in analyzing and deploying your perfect SharePoint Infrastructure. He also specializes into designing and implementing High Availability and Disaster Recovery SharePoint solutions as well as hybrid scenarios between SharePoint and Office365 and deployment automation using Microsoft TFS. Vlad is a Microsoft Most Valuable Professional (MVP) in SharePoint since 2013 and is known in the community for his technical abilities and for founding the biggest and most active SharePoint Community that you can find at SharePoint-Community.net. Vlad also has his own blog at http://www.absolute-sharepoint.com and he often shares his knowledge by speaking at local conferences and community events.