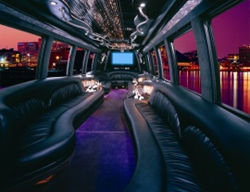 Royal Limo ensures safety by having licensed vehicles that are well-maintained
Vancouver, BC (PRWEB) June 09, 2015
The government of British Columbia has recently amended the Passenger Transportation Regulation governing licensing for limousines, as reported by BC Newsroom at http://goo.gl/uxI2ei. The change will increase safety by making operators more accountable, create a level playing field in the industry, and allow government to better enforce the industry. It will also allow the Passenger Transportation Registrar to have information on all licensed vehicles and know where they are operating.
In light of this recent development, Royal Limo has also announced that the company will now be further increasing the safety of their vehicles.
"Royal Vancouver Limousine is committed to total customer satisfaction of each and every client through excellent customer service," states a company representative. "We take every necessary step to ensure the safety, comfort and security of our clients. All you need to do is relax, enjoy the ride and the royal treatment. Celebrate your grad or wedding in the luxury and elegance of Royal Limos Vancouver!"
Royal Limo ensures safety by having licensed vehicles that are well-maintained to keep them prim and proper for the luxury of the guests. They have superior limousines driven by professionally trained chauffeurs. Their business is run by properly licensed and insured operators.
About the Company
With a full fleet of luxurious vehicles for customers to choose from, Royal Limo is Vancouver's best choice for limousine and luxury vehicle rental. Royal Limo Vancouver services all the major cities of the Lower Mainland, and each vehicle features an array of luxury amenities for clients to enjoy. Rates are competitive and the service is excellent. More information is available at the phone number 604-727-0950 or on the website at http://www.royallimo.ca/.