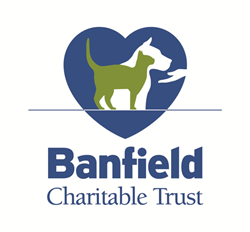 AKRON, OH (PRWEB) June 09, 2015
Mature Services' Nutrition Program has received a grant to provide food for the pets of those who participate in the Home Delivered Meals program who otherwise wouldn't have the financial ability to feed their pets.
The drivers who deliver Home Delivered Meals to older adults in the community noticed that many of the people they served had pets but a lack of pet food. "Love of their pets often caused them to sacrifice something they needed in order to provide for their pet," said Catherine Lewis-Beaverly, Director of Mature Services Nutrition program. "This gave us the idea to offer not only delicious, home delivered meals to older adults but pet food to their furry family or companions," she added.
Thanks to a pet assistance grant from Banfield Charitable Trust, this idea has become a reality. The grant money provides $930.00 to be used for pet food purchases, and will help ensure that these great companions stay healthy and well. Numerous studies have shown that pets provide companionship and alleviate loneliness for their older caretakers. This grant will allow pets of those who are participants in the Home Delivered Meals Program to have the food and nutrients they need to survive and thrive, making for a happy pets and owners.
Mature Services provides high-quality programs to empower the economic, social, physical, and mental well-being of adults as they age. Programs include homecare, integrated mental health counseling and addiction prevention and treatment, job training, home delivered and congregate meals, volunteer opportunities and an emergency food pantry.
If you are interested in learning more about Mature Services' Home Delivered Meals program, please visit http://www.matureservices.org/nu/homedelivered.php or call 330-253-4597.