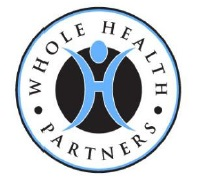 OTZ Methods is establishing a new standard of care for Frozen Shoulder Syndrome and related disabilities
Dallas, TX (PRWEB) June 16, 2015
The 2015 World Congress of Chiropractic was held in Athens, Greece between the 12th and 16th of May this year. This conference assembles to bring together top researchers, practitioners, educators and political leaders for the advancement of chiropractic. Together the group has worked with The World Health Organization (WHO) and other international organizations to establish best practices for collaborative effective and complimentary care for patients. Highlighted in a special assembly this year was the work of OTZ Methods, a group from Dallas Texas. Dr. Francis X. Murphy founded OTZ Methods in 2006 after discovering a highly effective way of treating Frozen Shoulder Syndrome. Since 2006 the group has been developing research and outcome studies with accompanying video that have the researchers asking questions and clamoring for more.
Frozen Shoulder Syndrome (FSS) also known as Adhesive Capsulitis is a debilitating condition of the arm that disables the limb's motion at the shoulder. Frozen Shoulder is extremely painful, limiting almost all activities including sleep. The condition lasts an average of 30 months and has traditionally been treated with drug therapy, physical therapy and sometimes surgery.
For the past decade OTZ Method has been teaching chiropractors a novel conservative non-invasive approach to solving FSS. The approach is effective in most cases and reduces the average recovery period from 30 to 5 months. Many of the less complicated cases note impressive immediate results and full recovery in just a few weeks.
The Frozen Shoulder Solution, features a non-invasive maneuver developed by Murphy and the OTZ Methods Group. The process is called the "Tension to Tone Adjustment", and it has been cited to be performed with very little discomfort.