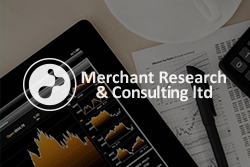 London, UK (PRWEB) June 09, 2015
From pole to pole, HCN is mainly applied in the manufacturing of acetone cyanohydrin, methionine, chelating agents, adiponitrile, sodium cyanide and cyanuric chloride. The lion's share of HCN output is used as an intermediate in the production of these chemicals. As of the year 2013, key HCN producers comprised the following companies: Evonik, Butachimie and Koch Industries.
By 2018, the consumption of HCN is predicted to increase remarkably owing to the enhancing demand for nutritional additives. The North American region, followed by Europe and Asia-Pacific, is expected to dominate the global HCN market in terms of consumption. The average consumption growth rate is likely to reach 1-2% annually.
Adisseo, Cyanco, Evonik Industries, FMC Wyoming Corp, Ineos Olefins & Polymers Europe, Lucite International Inc, Sterling Chemicals, Syngenta Crop Protection, The Dow Chemical are amid the key market players within the world HCN market.
In-demand research report "Hydrogen Cyanide (HCN): 2015 World Market Outlook and Forecast up to 2019" made by Merchant Research & Consulting Ltd has been recently published at mcgroup.co.uk.
Report Details:
Title: Hydrogen Cyanide (HCN): 2015 World Market Outlook and Forecast up to 2019
Published: January, 2015
Pages: 52
Price: US$ 4,500.00
http://mcgroup.co.uk/researches/hydrogen-cyanide-hcn
The comprehensive research publication describes HCN properties, uses and manufacturing properties. The report uncovers information on the current situation in the global HCN market and overviews the historical background of the market. Besides, the in-demand report thoroughly investigates the world HCN market trends and provides data on capacities, output, demand, consumption and foreign trade (domestically, regionally and worldwide). Data on HCN price fluctuations, export and import flows across the key regions is available in the report. Additionally, the study includes relevant information on the main HCN producers and other market participants, and explores the market competitive sceario. The global HCN market future opportunities, prospects, challenges and drivers up to 2019 are also disclosed in the report.
Other cutting-edge research reports by the publisher can be found at Merchant Research & Consulting page.