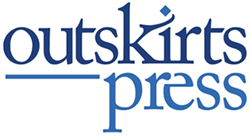 From rock 'n' roll history to thrillers to revealing memoirs, these eBooks from Outskirts Press authors represent the eclectic nature of self-published literature on Amazon.
Denver, CO (PRWEB) June 09, 2015
Outskirts Press, a top provider of publishing and marketing services for self-publishing authors, has announced its Top 10 Bestseller Books on Kindle. The list represents the current top-selling books in Amazon's populr Kindle format among independent authors published through Outskirts Press.
Once thought to be the domain of fiction, eReaders are becoming a popular reading venue for a variety of other genres: historical reference, biographies and autobiographies, self-help, Christian life and even text books. This diverse Top 10 list not only illustrates the expansion of eReaders in consumers' consciousness, but also demonstrates the eclectic creativity of modern indie authors, particularly those publishing through Outskirts Press.
The authors on the bestselling eBook list likely have benefited from a solid book-marketing strategy, either one they set in motion personally or one achieved through the help of an Outskirts Press personal marketing assistant. These bestselling Amazon Kindle books from Outskirts Press authors range from biographical works to colorful music history to thrilling fiction to non-fiction to inspirational – and pretty much everything in between. The bestseller list was compiled using combined data from Ingram Book Wholesalers and Outskirts Press Direct.
Here, in alphabetical order, are the Top 10 bestselling Kindle book authors from Outskirts Press:
1) The Last Jump by John E. Nevola
2) Chaysing Dreams ("Chaysing Trilogy" Book 1) by Jalpa Williby
3) The Lost Art of House Cleaning by Jan M. Dougherty
4) Old Man on a Bicycle by Don Petterson
5) Leap of Faith by Ed Robinson
6) Letters, To The Men I Have Loved by Mirtha Michelle Castro Marmol
7) To Hell I Must Go by Rod Sadler
8) Saving Grace by L.B. Johnson
9) Secret Science and the Secret Space Program by Herbert G. Dorsey III
10) Aces Back to Back by Scott W. Allen
For more information about ebook publishing with Outskirts Press, visit the company's publishing packages page: http://www.outskirtspress.com/services/publishing.
About Outskirts Press, Inc.: Outskirts Press offers full-service, custom self-publishing and book marketing services for authors seeking a cost-effective, fast, and flexible way to publish and distribute their books worldwide while retaining all their rights and full creative control. Available for authors globally at http://www.outskirtspress.com and located on the outskirts of Denver, Colorado, Outskirts Press, Inc. represents the future of book publishing, today.
# # #
Outskirts Press, Inc., 10940 S. Parker Road - 515, Parker, Colorado 80134
http://outskirtspress.com 1-888-OP-BOOKS