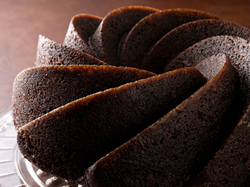 Oklahoma City, OK (PRWEB) June 09, 2015
Officials with the Made in Oklahoma Coalition have announced three recipes for June as a delicious kick off to summer. This month's recipes include Minco Chocolate Cake, Kolache Cookies, and Blueberry Biscuit Pudding.
These recipes use ingredients from Made in Oklahoma Coalition food manufactures with products produced by Shawnee Milling Company, Highland Dairy, Prairie Wolf Vodka, Garden Club, and Griffins. These unique recipes celebrate National Dairy Month. The recipes are listed below:
Minco Chocolate Cake
1 (18.4 oz) box super moist triple chocolate fudge cake mix 2 eggs
1 C. brewed coffee (room temperature)
1 C. Garden Club mayonnaise
1⁄2 stick Hiland Butter
1⁄2 C. sugar
1/3 C. Prairie Wolf Dark
Combine cake mix, eggs, coffee and mayonnaise in a large mixing bowl. Beat on low speed for 303 seconds; then beat 2 minutes on medium speed. Scrape bowl frequently. Pour into bundt pan and bake 40 minutes or until dissolved. Add Pairie Wolf Dark stir and bring to a boil for 30 seconds.
Top the cake with Prairie Wolf Dark mixture. Return to oven and bake 5 minutes. Invert onto rack to cool completely. May be served with icecream or whipped cream.
Kolache Cookies
1 stick Hiland unsalted butter, softened
2 1⁄2 oz cream cheese, softened
1 C. Shawnee mills all-purpose flour
1 C. Garden Club peach preserves or your favorite flavor Glaze
1 C. powdered sugar
2 T. Hiland milk
Preheat oven to 350 F
Cream together butter and cream cheese. Add flour and mix thoroughly. Chill for 1 hour. On a floured surface roll out dough and cut into 3-inch circles about 3/8 inch thick. Place scant teaspoon of preservatives in center of cookie, moisten edges with water. Fold over into crescent shape and seal edges.
Bake on parchment paper 20 minutes.
While cookies are cooling, mix together the powdered sugar and milk. Drizzle over cooled cookies. Store in airtight container.
Blueberry Biscuit Pudding
2 packages Shawnee Mills Buttermilk Biscuit mix 3 eggs
1 cup Hiland whole milk
1 cup Hiland Heavy Whipping Cream
1 1⁄2 cups granulated sugar
1 tablespoon Griffin's vanilla
1⁄2 teaspoon ground cinnamon
2 cups blueberries
4 tablespoons Hiland Unsalted Butter
Mix and bake biscuits according to package directions. You will end up with approximately 16 (2-inch) biscuits. Let cool. Tear biscuits into 1-inch pieces. Set aside. In a large bowl, whisk together milk, cream, sugar, vanilla and cinnamon. Add torn biscuits to milk mixture, and gently mix together. Leave for 5 minutes to allow bread to soften. Gently fold in blueberries.
Pour into a buttered 9-by-13-inch baking dish. Place pats of butter over pudding. Bake in a 350-degree preheated oven for 45 to 50 minutes.
White Chocolate Sauce
1 (10- to 12-ounce) package white chocolate chips
1 cup Hiland Heavy Whipping Cream
Place chocolate chips in a small bowl. In a small saucepan, bring cream just to a boil. Pour cream over chocolate chips, whisking until smooth. Drizzle on top of warm bread pudding.
About Made in Oklahoma Coalition
Providing a marketing and promotional platform to assist more than 45 Oklahoma food manufacturers, the Made in Oklahoma Coalition (MIO) builds brand preference and loyalty for members and its products. The MIO Coalition-member companies create a positive economic impact on the Oklahoma economy by employing more than 28,000 Oklahomans. The member- companies of MIO generate over $4.1 billion in annual sales for the state's economy. The MIO Coalition continues to expand the footprint of Oklahoma's food manufacturing sector through business retention and growth. For more information about MIO and its member companies, please visit http://www.miocoalition.com.
Media Contact:
Kerry Barrick | 405- 522-5601| kerry.barrick(at)ag.ok.gov