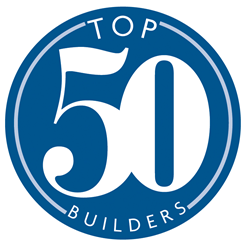 When I saw the impact that we had on our licensees and the success that they were achieving, I felt compelled to take it to another level. By being a franchisee, we can offer them more support and a more saleable business. - Paul Porter CEO of PFM
Granite Bay, CA (PRWEB) June 10, 2015
Premier Franchise Management (PFM), franchisor of Premier Pools & Spas, has announced that their locations in Houston, Dallas, Sacramento, Los Angeles and Temecula CA have obtained positions in the Top 50 Builders list of the pool industry's largest trade publication, Pool and Spa News.
Since 2003, Pool & Spa News has published this list which consists of the country's leading swimming pool builders. Many factors are involved in determining the rankings including size and revenue, customer service, community involvement and industry reputation. Premier Pools & Spas has made the list since its inception with numerous years being in top 10 positions. In 2012, Premier Pools & Spas achieved the top ranking of number one pool builder in the country. This is the second year in a row that Premier Pools and Spas is the sole pool building company to have multiple locations place in the top 50 rankings.
"This is an exciting time for us," said Paul Porter, President and CEO of Premier Franchise Management. "All of our locations that made the Top 50 Builder list, with the exception of Sacramento, have been in business for less than five years. There are over 6,000 pool builders in the country so this is a true testament to the franchise owner's hard work as well as their commitment to adhering to the plan and business model that we provided for them."
Becoming a pool company franchisor was a natural progression for Porter. After owning the original Premier Pools & Spas in Sacramento CA for 22 years, he decided to modify his business plan and began licensing the Premier Pools & Spas' brand. "Over the course of the years, my team and I put a lot of work into developing proven systems, processes and procedures to follow. We knew that if we shared this knowledge with other pool builders around the country, it would strengthen our industry as a whole. That's when I started to offer licensing opportunities," said Porter.